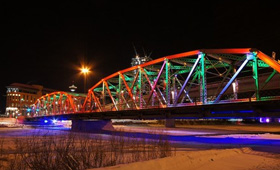 Bridgeland Community Background
Bridgeland, Calgary is located northeast of the city center. Bridgeland, which was formerly known as Riverside, is a desirable community to live in because of its proximity to downtown Calgary and natural environments. It has a distinctive bohemian feel and is known for its walkability. Bridgeland is bounded by Bow River to the south, Deerfoot Trail to the east, Edmonton Trail to the west, and Renfrew to the north. In 2010, Bridgeland was shortlisted as one of Calgary's five "most livable neighborhoods" in Fast Forward Weekly magazine.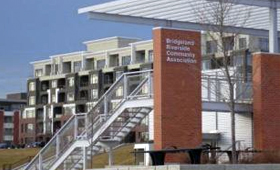 Bridgeland/Riverside Community Association
917 Centre Ave. N.E.
Calgary, AB | T2E 0C6
Phone:403.280.4422
www.brcacalgary.org
contact@

null

brcacalgary.org
The community association exists for the benefit of residents and develops programs and services to meet our community needs and interests. We currently offer a number of programs, services, and social and cultural events to our members. We regularly communicate important community news, updates, issues and opportunities with our members via Community Newsletter, email, our website, and social media. We are interested in building community with you!
Bridgeland Community Social Media Updates
Bridgeland Community Elected Officials

Bridgeland is represented in the Calgary City Council by Ward 7 Bridgeland is also a part of the Calgary-Mountain View Provincial Electoral District.
Bridgeland Community Real Estate Statistics
Bridgeland Active Listings
Bridgeland Community Demographics
In the City of Calgary's 2012 municipal census, Bridgeland/Riverside had a population of 5,594 living in 3,274 dwellings, a 6.5% increase from its 2011 population of 5,254.With a land area of 3.1 km2 (1.2 sq mi), it had a population density of 1,805/km2 (4,670/sq mi) in 2012.
The City of Calgary adopted an area redevelopment plan for this community in 2006, which regulates construction of buildings and recreational areas, with the intention of increasing population density in certain areas, as well as development of a public transit oriented community.
At the beginning of the 21st century, gentrification was occurring in Bridgeland. This resulted in new residents and business moving into the community. In addition, household incomes rose in real terms by +22.3% within Bridgeland between 2000 and 2005. This compares against a real household income growth of +1.8% in the rest of Calgary over the same period. For more detailed info visit the 
City of Calgary
 community profiles site.
Bridgeland Community Babysitters
This Community Babysitter List is brought to you by
MyBabysitter.ca
Click on the Babysitter's name to view profile & contact information.
Bridgeland Community Map – Northeast Calgary