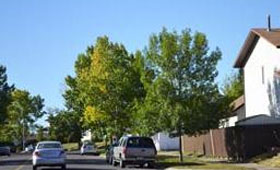 Castleridge Community Background
Castleridge is a residential neighbourhood in the north-east quadrant of Calgary, Alberta. It is located east of the Calgary International Airport and is bounded by 64 Avenue N to the north, 44 Street E to the west, McKnight Boulevard to the south and Falconridge Boulevard to the east. Castleridge was established in 1980 on land transferred from the Municipal District of Rocky View to the city in 1961. It is represented in the Calgary City Council by the Ward 5 councillor. In 2008 the Ahmadiyya Muslim Community opened Baitun Nur, the largest mosque in Canada, in Castleridge.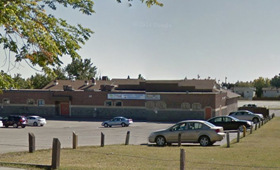 Castleridge Community Association
95 Falshire Dr. N.E.
Calgary, AB | T3J 1P7
Phone:403.280.4422
www.fcca.webs.com
fccainfo@

null

telus.net
The Falconridge/Castleridge Community Association is one of the most active in Calgary. It is home to the North of McKnight Community Resource Centre. This centre offers 19 social services to help area residents, including counselling, baby clinics, immigrant services, parent support and financial aid. Aside from the Resource Centre, the community centre also houses 8 play-school classes, and a before and after school care program. The Boys and Girls Club of Calgary has an office and recreational centre complete with pool and foosball tables located in the community centre. The Walsh and Auxiliary halls of the centre are home to a variety of groups, including the Boy Scouts, Kumon, Karate, prayer groups and dance groups such as Zumba and Epic. These numerous programs enable the Falconridge/Castleridge community to appeal to the wide variety of interests and needs of their diverse residents.
Castleridge Community Social Media Updates
Castleridge Community Elected Officials

Castleridge is represented in the Calgary City Council by Ward 5 Castleridge is also a part of the Calgary-McCall Provincial Electoral District.
Castleridge Community Real Estate Statistics
Castleridge Active Listings
Castleridge Community Demographics
In the City of Calgary's 2012 municipal census, Castleridge had a population of 6,096 living in 1,954 dwellings, a 0% increase from its 2011 population of 6,098. With a land area of 1.2 km2 (0.46 sq mi), it had a population density of 5,080/km2 (13,200/sq mi) in 2012.
Residents in this community had a median household income of $57,923 in 2000, and there were 19.5% low income residents living in the neighbourhood. As of 2000, 34.7% of the residents were immigrants. A proportion of 8% of the buildings were condominiums or apartments, and 24.8% of the housing was used for renting For more detailed info visit the 
City of Calgary
 community profiles site.
Castleridge Community Babysitters
This Community Babysitter List is brought to you by
MyBabysitter.ca
Click on the Babysitter's name to view profile & contact information.
Castleridge Community Map – Northeast Calgary