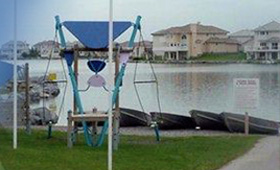 Coral Springs Community Background
Coral Springs is located in Calgary's northeast. The community's name, layout, and architectural style are reflective of its Californian theme. The community contains a lake, which is popular for swimming, fishing and boating. Coral Springs was annexed by Calgary in 1983 and is home to plenty of green space and pathways. The variety of housing costs in Coral Springs has allowed the community to remain economically diverse. There is one separate school in the area.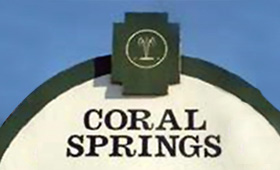 Coral Springs Community Association
5206-68 St. NE
Calgary, AB | T3J 3P8
Phone:403.293.5225
www.coralspringscalgary.ca
coralspringsnews@

null

gmail.com
The Coral Springs Community Association (CSCA) is a non-profit organization, comprised of volunteers, who dedicate a lot of their time and effort to keep Coral Springs the "Jewel of the Northeast". The yearly $20 CSCA membership helps support CSCA events like the annual Fall Festival, Paint the Fence Project, the community newsletter, and this website. We work with the Calgary Police Service to help keep our community as safe as possible and also with Municipal and Provincial governments to ensure projects have a positive impact on our community. Note: The CSCA is a separate organization from the Coral Springs Residents Association (CSRA). The CSRA collects the yearly lake fees for the maintenance of the lake and all amenities within the lake area. For more information please visit the CSRA website.
Coral Springs Community Elected Officials

Coral Springs is represented in the Calgary City Council by Ward 5 Coral Springs is also a part of the Calgary-Greenway Provincial Electoral District.
Coral Springs Community Real Estate Statistics
Coral Springs Active Listings
Coral Springs Community Demographics
In the City of Calgary's 2012 municipal census, Coral Springs had a population of 5,868 living in 1,508 dwellings, a 0.5% increase from its 2011 population of 5,838. With a land area of 1.8 km2 (0.69 sq mi), it had a population density of 3,260/km2 (8,440/sq mi) in 2012.
Residents in this community had a median household income of $83,067 in 2000, and there were 10.4% low income residents living in the neighbourhood. As of 2000, 45.3% of the residents were immigrants. All buildings were single-family detached homes, and only 2.7% of the housing was used for renting. It is currently the wealthiest community in NE Calgary, and home to a significant Ismaili population. For more detailed info visit the 
City of Calgary
 community profiles site.
Coral Springs Community Babysitters
This Community Babysitter List is brought to you by
MyBabysitter.ca
Click on the Babysitter's name to view profile & contact information.
Coral Springs Community Map – NorthEast Calgary