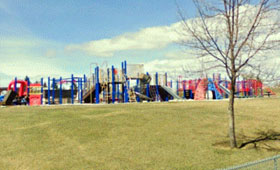 Marlborough Park Community Background
The community of Marlborough Park is located in the NE of Calgary. Marlborough Park was developed in the 1970's. It is bordered by the Trans Canada highway in the North, 68th St. NE in the East, 52nd St NE in the West and Memorial Drive in the South. Marlborough Park is only 8 km from downtown, with easy access to all major routes. Marlborough Park is within short distance to major shopping and work centers. Both public and separate schools are found within the community.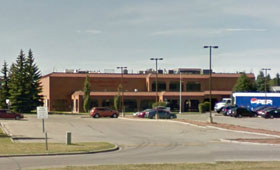 Marlborough Park Community Association
6021 Madigan Dr. NE
Calgary AB | T2A 5G9
Phone:403.248.1775
www.marlpark.ca
marlpark@

null

shaw.ca
The Marlborough Park Community Association building is a modern, attractive and well maintained center with full time staffing. The centre includes a large Main Hall (Gym), Activity/Meeting Room, Pre-School, Boardroom and the Park Lounge, which contains a fireplace, pool table, dart board, TVs and shuffleboard. Marlborough Park Community Association offers many user group space for meetings and programs for all age groups. The Marlborough Park Community Building is located in a large park in the center of the community along with three of the four schools in the community. Along side of the large well lighted parking area in front of the building there is City of Calgary Parks Tennis Courts. To the rear of the Community Building each winter a large skating rink is flooded for pleasure skating. The Community Association urges all residents to become members and volunteer in some way to assist the active board of Directors to ensure that our community will continue to be a great place to live and raise a family.
Marlborough Park Community Newsletter
Marlborough Park on Parade is the official Marlborough Park Community Association Newsletter. Marlborough Park on Parade is a free glossy covered magazine style newsletter published monthly (12 times per year), and delivered to every household, apartment and business in Marlborough Park. Consisting of community news, event notifications, philanthropic initiatives, real estate statistics, and babysitter lists, Marlborough Park on Parade community newsletter has strong and consistent readership and advertising visibility.


Magazine Style Publications
Glossy Full Color Covers
Circulation: 3,350 Households
12 Publications per Year
Community Calendar
News, Events & Photos
Community Programs
Sports Registrations
Church Announcements
School Announcements
Real Estate Updates
Community Babysitter List
Marlborough Park Community Social Media Updates
Marlborough Park Community Elected Officials

Marlborough Park is represented in the Calgary City Council by Ward 10 Marlborough Park is also a part of the Calgary-East Provincial Electoral District.
Marlborough Park Community Real Estate Statistics
Marlborough Park Active Listings
Marlborough Park Community Demographics
In the City of Calgary's 2012 municipal census, Marlborough Park had a population of 8,391 living in 3,050 dwellings, a 1.4% increase from its 2011 population of 8,278. With a land area of 2.5 km2 (0.97 sq mi), it had a population density of 3,360/km2 (8,690/sq mi) in 2012.
Residents in this community had a median household income of $52,535 in 2000, and there were 17.4% low income residents living in the neighbourhood. As of 2000, 27.6% of the residents were immigrants. A proportion of 4% of the buildings were condominiums or apartments, and 16.8% of the housing was used for renting. For more detailed info visit the 
City of Calgary
 community profiles site.
Marlborough Park Community Babysitters
This Community Babysitter List is brought to you by
MyBabysitter.ca
Click on the Babysitter's name to view profile & contact information.
Marlborough Park Community Map – Northeast Calgary