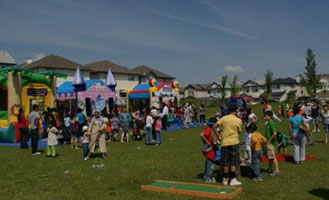 Saddle Ridge Community Background
Saddle Ridge is a residential neighbourhood in the north-east quadrant of Calgary, Alberta. It is located at the north-eastern edge of the city, and it is bounded to the north by 96 Avenue N, to the east by 68 Street E, to the south by McKnight Boulevard and to the west by 36 Street E. The Saddle Ridge Industrial Area and Calgary International Airport are located west of the neighbourhood. The community initially consisted of acreages, with an active community association since the 1970s; in the late 1990s, urbanization of the region began and, today, Saddle Ridge primarily refers to the urban community that has developed around the commercial hub formed by Saddletowne Circle, although a number of acreages remain. The western portion of the area is called Saddle Ridge Industrial and is earmarked for future light industrial and commercial development.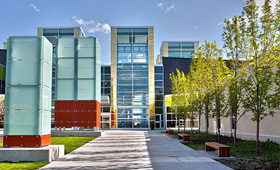 Saddle Ridge Community Association
Box 95081
Calgary, AB | T3J 5M1
Phone:403.273.9081
www.mysrca.ca
saddleridgepresident@

null

shaw.ca
Saddle Ridge Community Association(SRCA) is a non-profit organization since 1968. The SRCA is the only voice of the Saddle Ridge Community to the Government, Developers, Calgary Parks, and the City of Calgary. The amount of effort already put in by the Board on the land use, soccer program and recycling over the last few years is significant! Community Spirit is another big reason to have our Community Association. Over the past few years the SRCA has held numerous successful community events including the Pond Parties, Casino, Recycling and the Community Clean-ups to name a few. All of this requires the effort and dedication of the SRCA volunteers as well as funding from grants, donations, and your membership fees.
Saddle Ridge Community Social Media Updates
Saddle Ridge Community Elected Officials

Saddle Ridge is represented in the Calgary City Council by Ward 5 Saddle Ridge is also a part of the Calgary-McCall Provincial Electoral District.
Saddle Ridge Community Real Estate Statistics
Saddle Ridge Active Listings
Saddle Ridge Community Demographics
In the City of Calgary's 2012 municipal census, Saddle Ridge had a population of 14,372 living in 3,668 dwellings, a 7.3% increase from its 2011 population of 13,388. With a land area of 5.5 km2 (2.1 sq mi), it had a population density of 2,613/km2 (6,770/sq mi) in 2012.
Residents in this community had a median household income of $71,101 in 2005, and there were 12.9% low income residents living in the neighbourhood. As of 2006, 47.0% of the residents were immigrants. A proportion of 1.3% of the buildings were apartments and 3.5% of the housing was used for renting. For more detailed info visit the 
City of Calgary
 community profiles site.
Saddle Ridge Community Babysitters
This Community Babysitter List is brought to you by
MyBabysitter.ca
Click on the Babysitter's name to view profile & contact information.
Saddle Ridge Community Map – Northeast Calgary

[flexiblemap src="http://great-news.ca/Communities/Calgary/NE/Saddle_Ridge/Community.kml" width="95%" height="580″ zoom="14″ kmlcache="8 hours"]