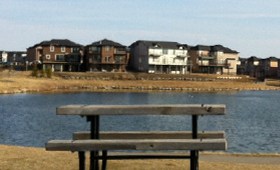 Taradale Community Background
Taradale is a residential neighbourhood in the north-east quadrant of Calgary, Alberta, Canada. It is located at the eastern edge of the city, and it is bounded to the north by Taradale Drive, to the east by 68 Street E, to the south by 64 Avenue N and to the west by Falconridge Boulevard. The land was annexed to the City of Calgary in 1961, and Taradale was established in 1984. Today, Taradale is a vibrant, multi-cultural residential community with two elementary schools – Taradale School and Our Lady of Fatima and one middle school currently under construction. Taradale also boasts two ponds, both with walkways surrounding the pond giving residents an opportunity to enjoy the outdoors.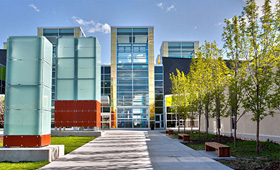 Taradale Community Association
143 Taracove Landing N.E.
Calgary, AB T3J 4S7
Phone:403.617.5246
www.taradalecommunity.ca
taradaleca@

null

gmail.com
Taradale Community Association (TCA) is a local volunteer association consisting of Taradale residents who are working together to help make Taradale a safe, friendly and welcoming neighbourhood. TCA works with residents to handle any and all concerns affecting Taradale. If you are a Taradale resident and would like to get involved, please go to contact us page for more details.
Taradale Community Social Media Updates
Taradale Community Elected Officials

Taradale is represented in the Calgary City Council by Ward 3 Taradale is also a part of the Calgary-McCall Provincial Electoral District.
Taradale Community Real Estate Statistics
Taradale Active Listings
Taradale Community Demographics
In the City of Calgary's 2012 municipal census, Taradale had a population of 16,841 living in 4,559 dwellings, a 4.5% increase from its 2011 population of 16,110. With a land area of 2.9 km2 (1.1 sq mi), it had a population density of 5,810/km2 (15,040/sq mi) in 2012. Residents in this community had a median household income of $58,309 in 2000, and there were 13.4% low income residents living in the neighbourhood. As of 2000, 27.8% of the residents were immigrants. All buildings were single-family detached homes, and 10.4% of the housing was used for renting. For more detailed info visit the 
City of Calgary
 community profiles site.
Taradale Community Babysitters
This Community Babysitter List is brought to you by
MyBabysitter.ca
Click on the Babysitter's name to view profile & contact information.
Taradale Community Map – Northeast Calgary