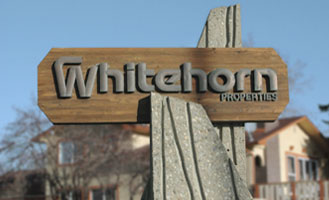 Whitehorn Community Background
Whitehorn is located in Calgary's northeast, southeast of the Calgary International Airport. The Whitehorn area was annexed by the city of Calgary in 1961 and residential development began in 1973. Whitehorn has the distinction of being one of Calgary's most ethnically diverse communities, with a large Chinese and East Indian population. The community is well connected to the city, both through major roadways and the LRT line. Whitehorn is also near the Village Square Leisure Centre and Calgary's bike path system. There are both public and separate schools in the area.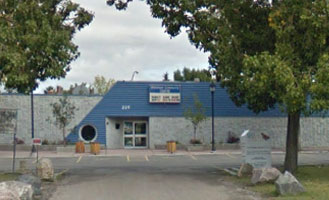 Whitehorn Community Association
228 Whitehorn Rd. NE
Calgary, AB | T1Y 6H5
Phone:403.280.2880
www.whitehorncommunity.com
whitehorn.community228@

null

gmail.com
The Whitehorn community association offers a variety of programs to appeal to its diverse residents. Muslim groups, the Ismali 250th Scout Troop, the Immigrant Women's Association and the East Indian Dholma Garaba Dance Troup all use the community centre as a meeting place. The centre also hosts Girl Guide and Boy Scout meetings, as well as craft fairs, karate classes, and dances. These dances, which target Elementary and junior high students, are organized by the community's popular youth group. The community hockey and pleasure rinks are also extremely popular among residents.
Whitehorn Community Social Media Updates
Whitehorn Community Elected Officials

Whitehorn is represented in the Calgary City Council by Ward 5 Whitehorn is also a part of the Calgary-Cross Provincial Electoral District.
Whitehorn Community Real Estate Statistics
Whitehorn Active Listings
Whitehorn Community Demographics
In the City of Calgary's 2012 municipal census, Whitehorn had a population of 11,852 living in 3,869 dwellings, a 2.7% increase from its 2011 population of 11,541. With a land area of 2.6 km2 (1.0 sq mi), it had a population density of 4,560/km2 (11,810/sq mi) in 2012.
Residents in this community had a median household income of $55,715 in 2000, and there were 19.5% low income residents living in the neighbourhood. As of 2000, 38% of the residents were immigrants, most of Vietnamese and East Indian origin. Most buildings were single-family detached homes and semi-detached, and 23.1% of the housing was used for renting. For more detailed info visit the 
City of Calgary
 community profiles site.
Whitehorn Community Babysitters
This Community Babysitter List is brought to you by
MyBabysitter.ca
Click on the Babysitter's name to view profile & contact information.
Whitehorn Community Map – Northeast Calgary