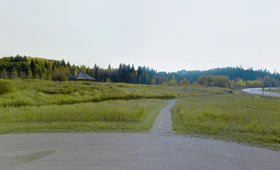 Elbow Valley Community Background
Elbow Valley is a rural community in southern Alberta, in Rocky View County. The Elbow Valley area is located immediately west of the City of Calgary, along Highway 8. The Hamlet of Bragg Creek is west of Elbow Valley. The area is mostly residential.
Elbow Valley gets its name from the Elbow River, a river in the region that flows into the Bow River at Fort Calgary. The name for Elbow River is descriptive and refers to the point at which it abruptly turn northward and enters the Bow River (elbow-like curve). David Thompson referred to it as "Hokaikshi" in 1814, and Arrowsmith's map of 1859 labels it "Hokaikshi" or "Moose River". The Cree called it "o-too-kwa-na" and according to Tyrell, the Stoney referred to it as "mn-no-tho-ap-ta". Until 1880, it was often called "Swift Creek", after the speed of its watercourse.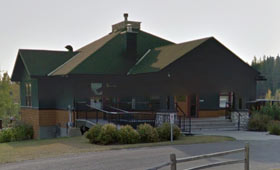 Elbow Valley Community Association
100 Misty Morning Dr
Calgary, AB - T3Z 2Z7
Tel: 403-240-4386
www.elbowvalley.org
President@

null

elbowvalley.org
The Community Land, just west of Elbow Valley Lake, is the location of the Residents Club and recreational facilities. The Residents Club includes social gathering areas, washrooms, kitchens, as well as office space and storage. In addition, there is a beach area and boat house stocked with canoes and paddle boats, as well as tennis courts, a sports court, play structures, a picnic area and parking for resident use. The exact use of this area was determined by Elbow Valley residents themselves. Through the Communities Forever Program under which funds from each lot purchase were allocated specifically for recreational developments in this area.
Elbow Valley Community Newsletter
Your Elbow Valley is a free glossy covered community newsletter published monthly (12 times per year), and delivered to every household, apartment and business in Elbow Valley. Consisting of community news, event notifications, philanthropic initiatives, real estate statistics, and babysitter lists, Your Elbow Valley community newsletter has strong and consistent readership and advertising visibility.


Magazine Style Publications
Glossy Full Color Covers
Circulation: 3,000 Households
12 Publications per Year
Community Calendar
News, Events & Photos
Community Programs
Sports Registrations
Church Announcements
School Announcements
Real Estate Updates
Community Babysitter List
Elbow Valley Community Real Estate Statistics
Elbow Valley Active Listings
Elbow Valley Community Demographics
Today, Elbow Valley Estates' demographic includes all lifestyles and ages – executives, families and empty-nesters refer to this community as their home. It has beautiful bungalows, spacious luxury homes and expansive lots, with views of rolling hills, wildlife-filled woodlands and mountains. Homes have been built to complement the landscape, and nestled upon expansive lots with plenty of native plants, shrubbery and trees. To preserve its natural splendour, development of the community roads, pathways, building, and waterways is controlled to maintain the area and landscape for future residents. Widely known as a unique, one-of-a-kind residential place, Elbow Valley Estates was honoured as Community of the Year in Canada for the years 2002 and 2003; and Calgary Community of the Year for 1999 and 2000. For more detailed info visit the 
City of Calgary
 community profiles site.
Elbow Valley Community Babysitters
This Community Babysitter List is brought to you by
MyBabysitter.ca
Click on the Babysitter's name to view profile & contact information.
| Babysitter Name | Age | Rate | Course |
| --- | --- | --- | --- |
Elbow Valley Community Map – Calgary
We strive to connect community associations, community members, and local businesses with insightful newsletters. If you are interested in having your community newsletter published by Great News Publishing, or want to advertise please feel free to
contact us.
Contact Us
Menu
Social Media