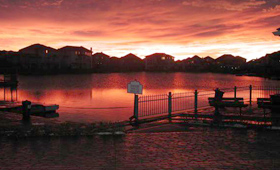 Arbour Lake Community Background
Established in 1992. Arbour Lake is a residential neighbourhood in the north-west quadrant of Calgary, Alberta. It is bounded to the north by Country Hills Boulevard, to the south by Crowchild Trail, to the east by Nose Hill Drive, to the west by Stoney Trail.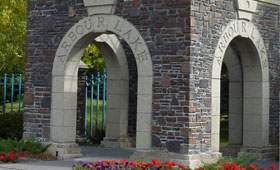 Arbour Lake Community Association
P.O. Box 68006 Crowfoot RPO
Calgary, AB - T3G 3N8
Phone: 403.547.8771
www.arbourlakecommunity.com
info@

null

arbourlakecommunity.com
The Arbour Lake Community Association, like other community associations in Calgary, is a non-profit organization with a volunteer group of residents committed to representing the people of the community. Membership in the community association is completely voluntary and is available at a cost of $25/household/year. The Board of Directors is voted in by the membership in October consists of a President, Vice-President, Treasurer, Secretary and Portfolio Director's at Large. Anyone with a valid community membership may run for any position on the board.
It is the ALCA's responsibility to represent the wishes of the community in reference to all civic issues, including but not limited to: Transportation and Traffic, Law Enforcement, Bylaw Planning, Building and Rezoning, Civic Pride and Improvement, Funding Requests. The ALCA also organizes and contributes to sports programs, social functions, Block Watch, arranges rentals and maintenance of our community hall, and arranges for the production and distribution of the community newsletter.
Community membership fees and fundraising help cover the costs of insurance and utility fees for the community hall and provides funding for a variety of programs and events that are run at minimal or no cost to community members. It is also the ALCA's hope that by having a thriving Community Association with the involvement of the community members Arbour Lake will continue to be a close community with a strong social involvement and community pride.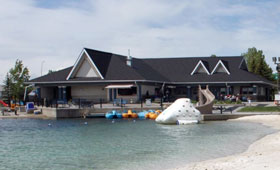 Arbour Lake Residents Association
12 Arbour Lake Drive NW
Calgary, AB | T3G 4A3
Phone:403.241.2628
info@

null

arbourlake.com
www.arbourlake.com
The Arbour Lake Residents Association is a limited company that was registered under the laws of Alberta on July 19, 1991. The purpose of this company is to care for, and improve upon, the Arbour Lake amenities, with the main focus being a pristine ten-acre lake in the heart of the community.
The community that has is it all! A pristine lake brimming with rainbow trout, neighbourhood parks, spectacular mountain views, a regional bike and walkway path carved through rolling hills. Swimming, boating, fishing, ice skating, BBQ's and much more. Your activities are only limited by your imagination. As Northwest Calgary's only lake community, Arbour Lake offers a quality of living unmatched.
Arbour Lake Community Newsletter
Your Arbour Lake is a free glossy covered community newsletter published monthly (12 times per year), and delivered to every household, apartment and business in Arbour Lake. Consisting of community news, event notifications, philanthropic initiatives, real estate statistics, and babysitter lists, Your Arbour Lake community newsletter has strong and consistent readership and advertising visibility.


Magazine Style Publications
Glossy Full Color Covers
Circulation: 4,700 Households
12 Publications per Year
Community Calendar
News, Events & Photos
Community Programs
Sports Registrations
Church Announcements
School Announcements
Real Estate Updates
Community Babysitter List
Arbour Lake Community Social Media Updates
Arbour Lake Community Elected Officials

Arbour Lake is represented in the Calgary City Council by Ward 2 Arbour Lake is also a part of the Calgary Hawkwood Provincial Electoral District.

Arbour Lake is represented in Ottawa by the Member of Parliament for Calgary Rocky Ridge
Arbour Lake Community Real Estate Statistics
Arbour Lake Active Listings
Arbour Lake Community Demographics
In the City of Calgary's 2012 municipal census, Arbour Lake had a population of 10,836 living in 3,918 dwellings, a 0.7% increase from its 2011 population of 10,762. With a land area of 4.4 km2 (1.7 sq mi), it had a population density of 2,463/km2 (6,380/sq mi) in 2012.
Residents in this community had a median household income of $70,590 in 2000, and there were 7.4% low income residents living in the neighborhood. As of 2000, 25.1% of the residents were immigrants. A proportion of 8.7% of the buildings were condominiums or apartments, and 4.1% of the housing was used for renting. For more detailed info visit the 
City of Calgary
 community profiles site.
Arbour Lake Community Babysitters
This Community Babysitter List is brought to you by
MyBabysitter.ca
Click on the Babysitter's name to view profile & contact information.
Arbour Lake Community Map – Northwest Calgary