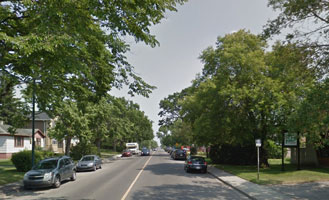 Capitol Hill Community Background
Capitol Hill lies north of 16th Avenue N.W. between 10th Street West and 19th Street West and is bordered on the north by Confederation Park. Access to Downtown, which is less than 5 kilometres away, is provided by either 10th Street or 14th Street N.W. The University of Calgary and the Southern Alberta Institute of Technology (S.A.I.T.) are within the immediate vicinity of Capitol Hill. Although the number of school children has declined, there is a high number of University and S.A.I.T. students who reside in the area due to the proximity to those institutions. Most of the area was developed in the 1950s, although there are homes dating back to the 1920s. Capitol Hill has a strong component of single family dwelling units, some of which have been converted to include basement suites.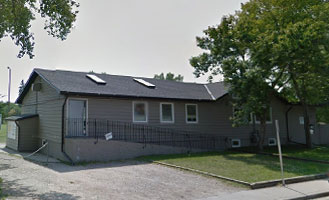 Capitol Hill Community Association
1531-21 Ave NW
Calgary, AB | T2M 1L9
Phone:403.289.0859
www.capitolhillcommunity.ca
capitolhill@

null

shaw.ca
The Capitol Hill Community Association (CHCA) is a non-profit organization run by a volunteer Board made up of community residents, that aims to serve the recreational, educational, and social needs of the residents of the community. The CHCA is responsible for the maintenance, and operations of the Capitol Hill Community Centre located on 1531 21 Avenue NW. This building has a Hall, a Lounge, and a Preschool located in the basement.
Capitol Hill Community Social Media Updates
Capitol Hill Community Elected Officials

Capitol Hill is represented in the Calgary City Council by Ward 7 Capitol Hill is also a part of the Calgary-Klein Provincial Electoral District.
Capitol Hill Community Real Estate Statistics
Capitol Hill Active Listings
Capitol Hill Community Demographics
In the City of Calgary's 2012 municipal census, Capitol Hill had a population of 4,015 living in 2,291 dwellings, a 0.3% increase from its 2011 population of 4,003. With a land area of 1.4 km2 (0.54 sq mi), it had a population density of 2,870/km2 (7,430/sq mi) in 2012.
Residents in this community had a median household income of $38,670 in 2000, and there were 25.8% low income residents living in the neighbourhood. As of 2000, 17.9% of the residents were immigrants. A proportion of 46.4% of the buildings were condominiums or apartments, and 59.8% of the housing was used for renting. Many students of close-by Southern Alberta Institute of Technology and University of Calgary reside here. For more detailed info visit the 
City of Calgary
 community profiles site.
Capitol Hill Community Babysitters
This Community Babysitter List is brought to you by
MyBabysitter.ca
Click on the Babysitter's name to view profile & contact information.
Capitol Hill Community Map – Northwest Calgary