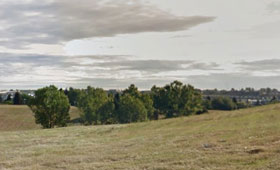 Highland Park Community Background
Highland Park is located in Calgary's northwest, and got its name from the area's high elevation. The area was annexed in 1910 but was not substantially developed until 1946. There are significant commercial and industrial uses within the area. Highland Park enjoys direct access to downtown via Centre Street and Edmonton Trail and has excellent access to regional bike pathways, Confederation Park and Nose Hill Park. There is a public elementary school in the area, Buchanan Elementary as well as James Fowler High School.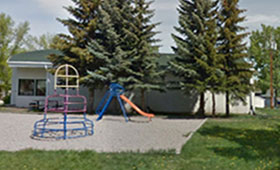 Highland Park Community Association
3716-2 St. NW
Calgary, AB T2K 0Y4
403-276.6969
HPCA@

null

shaw.ca
The Highland Park community centre is popular among many groups, including round dancers, square dancers, ballroom dancers, karate classes, various church groups and seniors groups, all of whom make use of the facilities. By combining membership with the neighboring communities of Mount Pleasant and Tuxedo Highland Park is able to offer a diversity of programs to residents. Highland Park also hosts a number of special events each year, such as the Stampede barbeque and craft fairs. The community association also acts as an advocate for residents on a variety of issues. For example, the community association was recently successful in fighting to keep the local school open.
Highland Park & Highwood Community Newsletter
Highland Park is a free glossy covered community newsletter published monthly (12 times per year), and delivered to every household, apartment and business in Highland Park & Highwood. Consisting of community news, event notifications, philanthropic initiatives, real estate statistics, and babysitter lists, Highland Park community newsletter has strong and consistent readership and advertising visibility.


Magazine Style Publications
Glossy Full Color Covers
Circulation: 4,100 Households
12 Publications per Year
Community Calendar
News, Events & Photos
Community Programs
Sports Registrations
Church Announcements
School Announcements
Real Estate Updates
Community Babysitter List
Highland Park Community Social Media Updates
Highland Park Community Elected Officials
Highland Park is represented in the Calgary City Council by Ward 4
Councillor Sean Chu
Ward 4 Office
P.O. Box 2100, Station M
Calgary, AB, CanadaT2P 2M5
Phone:
403-268-2430
Fax:
403-268-8091
Email:
ward04@

null

calgary.ca
Web:
www.calgary.ca/ward4
Highland Park is also a part of the Calgary Klein Provincial Electoral District.
MLA Craig Coolahan
Calgary-Klein
#9, 2400 Centre Street NE
Calgary, AB Canada T2E 2T9
Phone:
(403) 216-5430
Fax:
(403) 216-5432
Email:
calgary.klein@

null

assembly.ab.ca
Highland Park Community Real Estate Statistics
Highland Park Active Listings
Highland Park Community Demographics
In the City of Calgary's 2012 municipal census, Highland Park had a population of 3,792 living in 2,123 dwellings, a 7.1% increase from its 2011 population of 3,539. With a land area of 1.4 km2 (0.54 sq mi), it had a population density of 2,710/km2 (7,020/sq mi) in 2012. Residents in this community had a median household income of $37,766 in 2000, and there were 23.9% low income residents living in the neighborhood. As of 2000, 13.7% of the residents were immigrants. A proportion of 48.7% of the buildings were condominiums or apartments, and 64% of the housing was used for renting. For more detailed info visit the 
City of Calgary
 community profiles site.
Highland Park Community Babysitters
This Community Babysitter List is brought to you by
MyBabysitter.ca
Click on the Babysitter's name to view profile & contact information.
| Babysitter Name | Age | Rate | Course |
| --- | --- | --- | --- |
Highland Park Community Map – Northwest Calgary
We strive to connect community associations, community members, and local businesses with insightful newsletters. If you are interested in having your community newsletter published by Great News Publishing, or want to advertise please feel free to
contact us.
Contact Us
Menu
Social Media