Mount Pleasant Community Background
Mount Pleasant is located in Calgary's northwest. Annexed in 1910, development began in 1912, making Mount Pleasant one of Calgary's older communities. Confederation Park runs through the northwest portion of the community, offering access to recreational opportunities. The area also offers convenient access to downtown, which is only 4 km. away, via 10th Street. There are both public and separate schools in the area.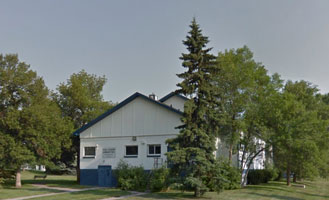 Mount Pleasant Community Association
602-22 Ave NW
Calgary, AB - T2M 1N7
Phone: 403.282.1314
www.mpca.ca
info@

null

mpca.ca
A Mount Pleasant Community Association (MPCA) membership is an excellent way to support your community. Calgary's rapid growth has made it harder to develop a sense of belonging and community. Join your MPCA, participate in community activities, and help to foster a small town feeling within our great, but big, city. The community hall, the Sportsplex and the community swimming pool are all located in the same area, forming a triangle around a popular playground. The Sportsplex offers figure skating, minor and adult hockey, pleasure skating, and floor hockey. The pool offers lessons, as well as open swim time and private rentals in the summer. The community hall is used by a parent and tot playgroup, a before and after school program, the Girl Guides, fitness and yoga classes, and a dance group, among other activities. In addition, the community hall also houses a kitchen for catered events, and features a projector and other facilities. Mount Pleasant also hosts numerous special events, such as a Stampede breakfast at the pool, and Day in the Park – our community summer festival in which we celebrate sunshine, good food, music, and neighbours of all ages unite. Other popular community events include: movie nights, weekly Friday night campfires, wine tastings, Easter and Christmas events, a community garage sale, and more. The community is currently also in the process of establishing a vibrant community garden, on the grounds of the North Mount Pleasant Arts Centre.
Mount Pleasant Community Social Media Updates
Mount Pleasant Community Elected Officials

Mount Pleasant is represented in the Calgary City Council by Ward 7 Mount Pleasant is also a part of the Calgary Klein Provincial Electoral District.
Mount Pleasant Community Real Estate Statistics
Mount Pleasant Active Listings
Mount Pleasant Community Demographics
In the City of Calgary's 2012 municipal census, Mount Pleasant had a population of 4,851 living in 2,654 dwellings, a 2.8% increase from its 2011 population of 4,718. With a land area of 1.9 km2 (0.73 sq mi), it had a population density of 2,550/km2 (6,610/sq mi) in 2012.
Residents in this community had a median household income of $48,334 in 2000, and there were 15.3% low income residents living in the neighbourhood. As of 2000, 14.4% of the residents were immigrants. A proportion of 24.7% of the buildings were condominiums or apartments, and 40.4% of the housing was used for renting. For more detailed info visit the 
City of Calgary
 community profiles site.
Mount Pleasant Community Babysitters
This Community Babysitter List is brought to you by
MyBabysitter.ca
Click on the Babysitter's name to view profile & contact information.
Mount Pleasant Community Map – Northwest Calgary