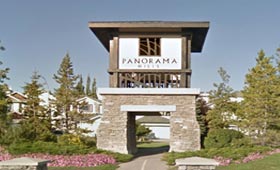 Panorama Hills Community Background
Panorama Hills is a suburban residential neighbourhood in the north-west quadrant of Calgary, Alberta. It is a new community, located at the northern edge of the city, north of Country Hills boulevard.
The community was established in 1996. The historical sites Reverend George McDougall Cairn and the John A. Lewis Rock Quarry are located within the neighbourhood, and it borders the Country Hills golf course to the south-west.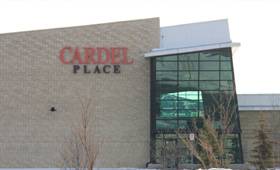 Panorama Hills, Northern Hills Community Association
c/o 11950 Country Village Link N.E.
Calgary, AB | T3K 6E3
Phone:403.226.6422
Fax:403.226.6421
www.northernhills.ab.ca
admin@northernhills.ab.ca
The Northern Hills Community Association consists of the communities of Harvest Hills, Coventry Hills, Country Hills Estates, Panorama Hills Estates, Country Hills and Panorama Hills. These communities are all new developments and are located in the city's northwest. There are several golf courses in the area, as well as numerous restaurants, shopping facilities and a theatre. Two historical sites, the Reverend George McDougall Cairn and the John A. Lewis Rock Quarry are located in Panorama. Residents of Northern Hills can access the Nose Creek Valley and the West Nose Creek Valley. LRT extensions to this area are planned. Northern Hills is home to numerous public and separate schools. The Northern Hills community association office is located in the Genstar wing of Cardel Place. As the community association for a rapidly developing community, the association is primarily concerned with urban planning and development proposals. The association also offers sports programming for local residents, including soccer. Cardel Place, operated by the Nose Creek Sports and Recreation Committee, opened in 2004. The centre includes 2 skating rinks, 3 gymnasiums, an aquatic complex, climbing wall, and workout area. It also houses the Calgary Public Library. The association also publishs a monthly newsletter for local residents.
Panorama and Country Hills Community Newsletter
Your Panorama Country Hills is a free glossy covered community newsletter published monthly (12 times per year), and delivered to every household, apartment and business in Panorama and Country Hills. Consisting of community news, event notifications, philanthropic initiatives, real estate statistics, and babysitter lists, Your Panorama Country Hills community newsletter has strong and consistent readership and advertising visibility.


Magazine Style Publications
Glossy Full Color Covers
Circulation: 10,000 Households
12 Publications per Year
Community Calendar
News, Events & Photos
Community Programs
Sports Registrations
Church Announcements
School Announcements
Real Estate Updates
Community Babysitter List
Panorama Hills Community Social Media Updates
Panorama Hills Community Elected Officials
Panorama Hills is represented in the Calgary City Council by Ward 3
Councillor Jim Stevenson
Ward 3 Office
P.O. Box 2100, Station M
Calgary, AB, CanadaT2P 2M5
Phone:
403-268-2530
Fax:
403-268-8091
Email:
ward03@calgary.ca
Web:
www.calgary.ca/ward3
Panorama Hills is also a part of the Northern Hills Provincial Electoral District.
MLA Jamie Kleinsteuber
Calgary-Northern Hills
103, 200 Country Hills Landing NW
Calgary, AB Canada T3K 5P3
Phone:
(403) 274-1931
Fax:
(403) 275-8421
Email:
calgary.northernhills@assembly.ab.ca
Social Media
Problem retrieving data from Twitter
Country Hills Community Real Estate Statistics
Panorama Hills Active Listings
Country Hills Community Demographics
In the City of Calgary's 2012 municipal census, Panorama Hills had a population of 22,247 living in 7,398 dwellings, a 12.1% increase from its 2011 population of 19,851. With a land area of 6.3 km2 (2.4 sq mi), it had a population density of 3,531/km2 (9,150/sq mi) in 2012.
Residents in this community had a median household income of $89,044 in 2005, and there were 5.2% low income residents living in the neighbourhood. As of 2006, 41.7% of the residents were immigrants. Most buildings are single-family detached homes, and 2.3% of the housing was used for renting. For more detailed info visit the 
City of Calgary
 community profiles site.
Panorama Hills Community Babysitters
This Community Babysitter List is brought to you by
MyBabysitter.ca
Click on the Babysitter's name to view profile & contact information.
| Babysitter Name | Age | Rate | Course |
| --- | --- | --- | --- |
Panorama Hills Community Map – Northwest Calgary
We strive to connect community associations, community members, and local businesses with insightful newsletters. If you are interested in having your community newsletter published by Great News Publishing, or want to advertise please feel free to
contact us.
Contact Us
Menu
Social Media