Rosemont Community Background
Rosemont is a relatively small community located in the northwest quadrant of Calgary. The slopes of this neighbourhood allow for views of the city and the mountains. Although the lands which make up Rosemont were annexed in 1910, the community did not develop until 1958. Curvilinear streets and street names, rather than numbers, were used. Most of the housing in the area is single family dwellings. The close proximity of Confederation Park, Nose Hill Park and the pathway system provide recreational opportunities for the residents of this community.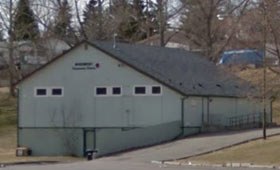 Rosemont Community Association
Box 91009, #9 728 Northmount Dr. NW
Calgary, AB - T2K 6J8
Phone: 403.289.6533
www.rosemontcommunity.com
ami@

null

rosemontcommunity.com
Rosemont's community association offers a variety of programs to residents. The computer access program, which works to ensure all Calgarians have access to the computers, was a hit among seniors and teens alike. The community centre now contains a six computer lab to ensure residents have internet access. Other community centre activities and user groups include Tai Chi, Brownies, a Moms and Tots program, a Girls Art Day Camp, and the Rocky Mountain Ramblers. The community also hosts special events such as movie nights, pub nights and seasonal parties. This year, they will also be hosting their first community garage sale. Rosemont also works to improve the community, and are currently working on two special projects: improving the condition of the Confederation Park Duck Pond and creating a memorial garden as a tribute to former alderman Eric Masgrave, a key figure in the park's creation.
Cambrian Heights - Rosemont Community Newsletter
Your Cambrian Heights Rosemont is the official Cambrian Heights - Rosemont Community Association Newsletter. Your Cambrian Heights Rosemont is a free glossy covered magazine style newsletter published monthly (12 times per year), and delivered to every household, apartment and business in Cambrian Heights - Rosemont. Consisting of community news, event notifications, philanthropic initiatives, real estate statistics, and babysitter lists, Your Cambrian Heights Rosemont community newsletter has strong and consistent readership and advertising visibility.


Magazine Style Publications
Glossy Full Color Covers
Circulation: 2,000 Households
12 Publications per Year
Community Calendar
News, Events & Photos
Community Programs
Sports Registrations
Church Announcements
School Announcements
Real Estate Updates
Community Babysitter List
Rosemont Community Elected Officials

Rosemont is represented in the Calgary City Council by Ward 7 Rosemont is also a part of the Calgary Klein Provincial Electoral District.
Rosemont Community Real Estate Statistics
Rosemont Active Listings
Rosemont Community Demographics
In the City of Calgary's 2012 municipal census, Rosemont had a population of 1,241 living in 563 dwellings, a 2.7% increase from its 2011 population of 1,208. With a land area of 0.5 km2 (0.19 sq mi), it had a population density of 2,480/km2 (6,400/sq mi) in 2012.
Residents in this community had a median household income of $53,027 in 2000, and there were 11.3% low income residents living in the neighborhood. As of 2000, 13.4% of the residents were immigrants. A proportion of 18.6% of the buildings were condominiums or apartments, and 29.9% of the housing was used for renting. For more detailed info visit the 
City of Calgary
 community profiles site.
Rosemont Community Babysitters
This Community Babysitter List is brought to you by
MyBabysitter.ca
Click on the Babysitter's name to view profile & contact information.
Rosemont Community Map – NorthWest Calgary