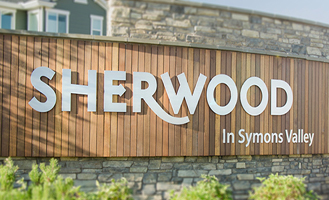 Sherwood Community Background
Sherwood is a residential neighbourhood in the northwest quadrant of Calgary, Alberta, Canada. Located near the north edge of the city, it is bounded by Sarcee Trail to the west, the Nolan Hill community across 128 Avenue N.W. to the north, the Kincora community across Shaganappi Trail to the east, and the Hamptons community across Stoney Trail to the south. It is one of five communities located within the Symons Valley area. Sherwood is represented in the Calgary City Council by the Ward 2 councillor.
Sherwood Community Association
1170 Sarcee Trail NW
PO Box 80013 Beacon Hill
Calgary, AB - T3R 0A0
www.sherwoodca.com
spannu@

null

lslinc.com
Sherwood Community Association is a non-profit organization formed by a group of Sherwood residents committed to volunteering their time to help building a strong community. Our commitment is to build a successful community with lively, active members and Board of Directors, where residents are motivated to join and participate in their community association which exists for their benefit. SCA is voice of the Community. Serves as a spokesperson and liaison to ensure that our community related issues are heard and given proper attention by the City of Calgary.
Sherwood Community Social Media Updates
Sherwood Community Elected Officials

Sherwood is represented in the Calgary City Council by Ward 2 Sherwood is also a part of the Calgary Foothills Provincial Electoral District.

Sherwood is represented in Ottawa by the Member of Parliament for Calgary Rocky Ridge
Sherwood Community Real Estate Statistics
Sherwood Active Listings
Sherwood Community Demographics
In the City of Calgary's 2012 municipal census, Sherwood had a population of 2,523 living in 979 dwellings, a 19.6% increase from its 2011 population of 2,109. With a land area of 2.4 km2 (0.93 sq mi), it had a population density of 1,051/km2 (2,720/sq mi) in 2012. For more detailed info visit the 
City of Calgary
 community profiles site.
Sherwood Community Babysitters
This Community Babysitter List is brought to you by
MyBabysitter.ca
Click on the Babysitter's name to view profile & contact information.
Sherwood Community Map – Northwest Calgary