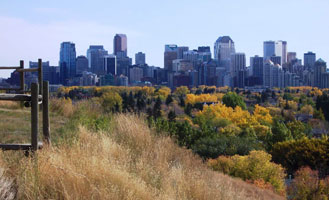 St. Andrews Heights Community Background
St. Andrews Heights is a residential neighbourhood in the North-West quadrant of Calgary, Alberta. It is bounded to the North by Trans-Canada Highway, to the East by Crowchild Trail, to the south by Toronto Crescent and to the West by 29 Street. The Foothills Medical Centre occupies the North-Western corner of the community and McMahon Stadium and the Foothills Athletic Park borders to the NorthEast. The Bow River flows immediately South of the neighbourhood. The area was annexed to the City of Calgary in 1910 and St. Andrews Heights was established in 1953. It is represented in the Calgary City Council by the Ward 7 councillor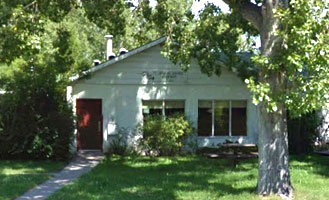 St. Andrews Heights Community Association
2504 - 13th Avenue NW
Calgary, AB | T2N 1L8
Phone:403.282.5211
www.standrewsheights.ca
president@

null

standrewsheights.ca
The St. Andrews Heights community association offers a number of programs, including a soccer program, a senior's group, an art group, and fitness classes. The community centre is also used by a number of other groups, notably the Bow Valley Calligraphy Guild. The community association also acts as a voice for the community regarding the numerous development projects that take place around the community. The community facilities are also excellent, with a large green space, tennis courts, a basketball court, a playground, a skating rink and one of the city's best tobogganing hills.
St. Andrews Heights Community Social Media Updates
St. Andrews Heights Community Elected Officials

St. Andrews Heights is represented in the Calgary City Council by Ward 7 St. Andrews Heights is also a part of the Calgary-Mountain View Provincial Electoral District.
St. Andrews Heights Community Real Estate Statistics
St. Andrews Heights Active Listings
St. Andrews Heights Community Demographics
In the City of Calgary's 2012 municipal census, St. Andrews Heights had a population of 1,588 living in 645 dwellings, an 8% increase from its 2011 population of 1,470. With a land area of 1.2 km2 (0.46 sq mi), it had a population density of 1,320/km2 (3,430/sq mi) in 2012.
Residents in this community had a median household income of $59,489 in 2000, and there were 13.7% low income residents living in the neighbourhood. As of 2000, 30.8% of the residents were immigrants. A proportion of 42.4% of the buildings were condominiums or apartments, and 46.5% of the housing was used for renting. For more detailed info visit the 
City of Calgary
 community profiles site.
St Andrews Heights Community Babysitters
This Community Babysitter List is brought to you by
MyBabysitter.ca
Click on the Babysitter's name to view profile & contact information.
St. Andrews Heights Community Map – NorththWest Calgary