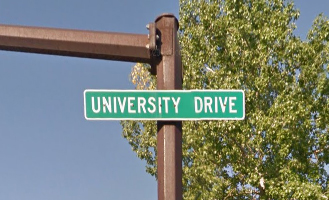 University Heights Community Background
University Heights is located in Calgary's northwest, adjacent to the south end of the university of Calgary campus. Its development in the early 1960's coincided with the development of the university campus. Residents of University Heights enjoy close proximity to McMahon Stadium, Burns Stadium, Foothills Athletic Park, Foothills Hospital, and the University of Calgary. Downtown can also be easily accessed from this area via Crowchild Trail. The community is also adjacent to the U of C endowment lands, which consist of 184 acres of open space. University Heights was established in 1963. It is represented in the Calgary City Council by the Ward 1 councillor.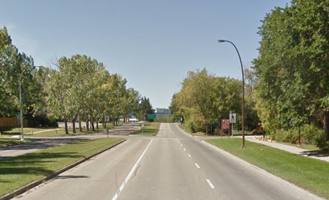 University Heights Community Association
3427 Utah Cres NW
Calgary, AB - T2N 4A9
Phone: 403.210.2425
www.uhcacalgary.org
president@

null

uhcacalgary.org
The University Heights community association is quite active. Though they do not have a community centre, the facilitate soccer, baseball, weekly scrub baseball and occasional arts and crafts programs at nearby facilities. University Heights also sponsors special events such as an annual Stampede breakfast, and community dances. Finally, the community association acts as an advocate for residents with regards to the many development proposals that affect the area.
University Heights Community Social Media Updates
University Heights Community Elected Officials

University Heights is represented in the Calgary City Council by Ward 1 University Heights is also a part of the Calgary Varsity Provincial Electoral District.
University Heights Community Real Estate Statistics
University Heights Active Listings
University Heights Community Demographics
In the City of Calgary's 2012 municipal census, University Heights had a population of 2,928 living in 1,380 dwellings, a 1.3% increase from its 2011 population of 2,890. With a land area of 0.8 km2 (0.31 sq mi), it had a population density of 3,660/km2 (9,500/sq mi) in 2012.
Residents in this community had a median household income of $43,079 in 2000, and there were 30.3% low income residents living in the neighbourhood. As of 2000, 28% of the residents were immigrants. A proportion of 64.6% of the buildings were condominiums or apartments, and 66.5% of the housing was used for renting. For more detailed info visit the 
City of Calgary
 community profiles site.
University Heights Community Babysitters
This Community Babysitter List is brought to you by
MyBabysitter.ca
Click on the Babysitter's name to view profile & contact information.
University Heights Community Map – Northwest Calgary