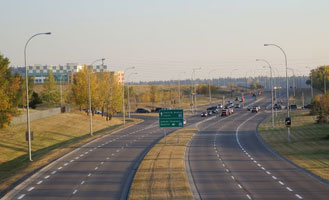 Varsity Community Background
The community of Varsity is located in the northwest sector of Calgary, south of Crowchild Trail and East of Sarcee Trail. This location places Varsity in close proximity to a wide variety of resources. The community is home to established public and separate schools, including one offering French immersion. At the post-secondary level, Varsity is adjacent to the University of Calgary and is the site of a university research station. The community is close to numerous shopping outlets, including Market Mall and Northland Village, as well as civic attractions such as McMahon Stadium and Burns Stadium. Varsity also offers an abundance open space, with easily accessible bike paths leading to Nose Hill in the north and the Bow River Valley in the South.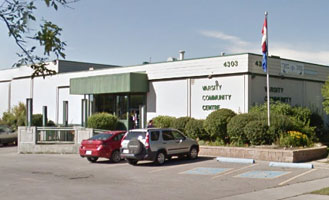 Varsity Community Association
4303 Varsity Drive NW
Calgary, AB - T3A 0Z7
Phone: 403.288.9001
Fax: 403.247.3100
www.varsitycommunityassociation.ca
vca@

null

telus.net
Varsity is very active on a community level. Its Community Centre offers an out of school program and a playschool for local children. The Centre also houses a community kitchen which is used for more than 40 special events each year. In addition, twenty-five different users groups make use of the centre for a variety of activities, including the Boy Scouts and Girl Guides, University of Calgary ball room dance, bridge clubs, seniors fitness classes and sports activities. The Varsity Community also offers two innovative programs, the Good Samaritans and Youth Scholarship Programs. The Good Samaritans aid the community's seniors by providing help with tasks ranging from gardening to changing light bulbs. The Youth Scholarship Program rewards outstanding leadership and volunteerism in youth by providing scholarships for use in post-secondary school. All of these programs help to contribute to Varsity's outstanding sense of community.
Varsity Community Social Media Updates
Varsity Community Elected Officials

Varsity is represented in the Calgary City Council by Ward 1 Varsity is also a part of the Calgary Varsity Provincial Electoral District.
Varsity Community Real Estate Statistics
Varsity Active Listings
Varsity Community Demographics
In the City of Calgary's 2012 municipal census, Varsity had a population of 12,200 living in 5,547 dwellings, a 1.5% increase from its 2011 population of 12,021. With a land area of 6.8 km2 (2.6 sq mi), it had a population density of 1,794/km2 (4,650/sq mi) in 2012.
Residents in this community had a median household income of $58,603 in 2000, and there were 15.1% low income residents living in the neighbourhood. As of 2000, 23% of the residents were immigrants. A proportion of 32.9% of the buildings were condominiums or apartments, and 31% of the housing was used for renting. For more detailed info visit the 
City of Calgary
 community profiles site.
Varsity Community Babysitters
This Community Babysitter List is brought to you by
MyBabysitter.ca
Click on the Babysitter's name to view profile & contact information.
Varsity Community Map – Northwest Calgary