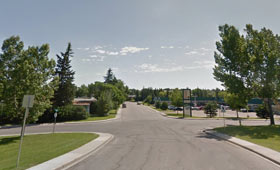 Bonavista Downs Community Background
Bonavista Downs, located in the southeast part of Calgary, is a small triangular-shaped community bounded by Maple ridge to the north, Queensland Downs to the east and Lake Bonavista to the west. This outer suburb of Calgary has excellent access to Downtown and other areas of the City via Anderson Road, Deerfoot Trail and MacLeod Trail. Bonavista Downs residents also enjoy close proximity to the pathway and to Fish Creek Provincial Park.
The area was annexed to the City in 1961 and development began to occur in 1973. The type of residential development that has been established is almost entirely single-family homes.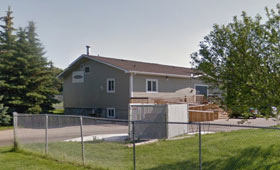 Bonavista Downs Community Association
1418 Lake Ontario Rd SE,
Calgary Alberta, T2J-5N7
Phone 403.271.6116
www.bonavistadowns.com
webmaster@

null

bonavistadowns.com
Mission: The Bonavista Downs Community Association (BDCA) provides the opportunity for members to participate in activities that stimulate, enhance and preserve community life.
Vision: Bonavista Downs is a hidden gem where people come to raise their families and stay, in a safe, small-town environment.
Membership: Membership in the BDCA is free and you can't beat that! Membership entitles you to discounts at the Trico Centre For Family Wellness. It also gives you the privilege of voting on community matters.
Bonavista Downs Community Social Media Updates
Bonavista Downs Community Elected Officials

Bonavista Downs is represented in the Calgary City Council by Ward 14 Bonavista Downs is also a part of the Fish Creek Provincial Electoral District.
Bonavista Downs Community Real Estate Statistics
Bonavista Downs Active Listings
Bonavista Downs Community Demographics
In the City of Calgary's 2012 municipal census, Bonavista Downs had a population of 925 living in 370 dwellings, a -2.3% increase from its 2011 population of 947. With a land area of 0.5 km2 (0.19 sq mi), it had a population density of 1,850/km2 (4,800/sq mi) in 2012.Residents in this community had a median household income was $81,761, and there were 8.4% low income residents living in the neighborhood. For more detailed info visit the 
City of Calgary
 community profiles site.
Bonavista Downs Community Babysitters
This Community Babysitter List is brought to you by
MyBabysitter.ca
Click on the Babysitter's name to view profile & contact information.
Bonavista Downs Community Map – SouthEast Calgary
Bonavista Downs Churches
The following churches are located in Bonavista Downs.
| Church | Phone | Address |
| --- | --- | --- |
| Bonavista Evangelical Missionary Church | 403 278 4518 | 1509 Lake Ontario Drive SE |