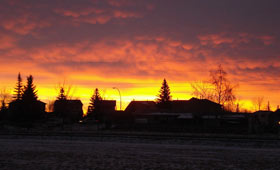 Dover Community Background
Dover is a residential neighbourhood in the south-east quadrant of Calgary, Alberta. It is bounded by 26 Avenue S to the north, Peigan Trail to the south, 24 Street and Deerfoot trail to the west and 36 Street E to the east. The Inglewood golf course, developed in the Bow River valley, borders the community to the west. The area was annexed to the City of Calgary in 1961, and Dover was established in 1971.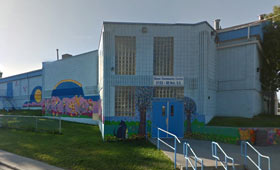 Dover Community Association
3133 – 30 Avenue SE
Calgary, AB - T2B 0G9
Phone: 403.273.6124
www.dovercommunityassociation.ca
doverdenca@

null

gmail.com
Dover's community association offers a number of activities to residents. Regular game nights, featuring pool, darts, and shuffleboard in the community centre pub are popular. Girl Guides, Boy Scouts, before and after school programs, jellybean dances, indoor and outdoor soccer, t-ball, and hockey are also facilitated by the community centre. Hockey takes place at the nearby centennial arena, while shinny and pleasure skating are common on the community's outdoor rink. For community adults, crib nights and dance lessons have proved popular. The police, the Boys and Girls Club, the Valleyview Park Development and Youth Justice groups also make use of the centre, as does the West Dover Patch Project. This project offers direct grassroots support to families and children in low income housing. Dover hosts a number of annual special events, including an Easter party, a Halloween part, Breakfast with Santa and Dover Days. Dover Days, held on the first weekend in June, include a parade complete with floats, a carnival, games, rides and a petting zoo. Dance and event nights are also held in connection with St. Patrick's Day and New Years Eve. In addition to these activities, the community association also seeks to improve the area. A new park was recently established, complete with 12 beach volleyball courts, a water fountain, benches, and a pathway. There are plans to develop a baseball diamond and soccer field as well.
Dover Community Elected Officials

Dover is represented in the Calgary City Council by Ward 9 Dover is also a part of the Calgary Fort Provincial Electoral District.
Dover Community Real Estate Statistics
Dover Active Listings
Dover Community Demographics
In the City of Calgary's 2012 municipal census, Dover had a population of 10,474 living in 4,722 dwellings, a 1.7% increase from its 2011 population of 10,302. With a land area of 4.2 km2 (1.6 sq mi), it had a population density of 2,494/km2 (6,460/sq mi) in 2012.
Residents in this community had a median household income of $43,875 in 2000, and there were 23.9% low income residents living in the neighborhood. As of 2000, 15.5% of the residents were immigrants. A proportion of 29.4% of the buildings were condominiums or apartments, and 32.8% of the housing was used for renting. For more detailed info visit the 
City of Calgary
 community profiles site.
Dover Community Babysitters
This Community Babysitter List is brought to you by
MyBabysitter.ca
Click on the Babysitter's name to view profile & contact information.
Dover Community Map – Southeast Calgary