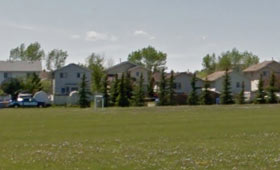 Erin Woods Community Background
Erin Woods is a southeast Calgary community. Erin Woods was annexed by the city in 1961 but was not developed until 20 years later. The area provides panoramic views of the Rocky Mountains. There are also a number of recreational opportunities for residents, including plenty of open fields and green space. The community also offers convenient access to the rest of the city. It is only a quick commute to 52nd avenue, which is connected to a number of other transportation arteries. There is a public school in the area.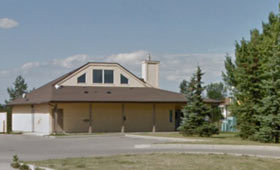 Erin Woods Community Association
83 Erin Park Dr. SE
Calgary, AB - T2B 3A2
Phone: 403.273.7209
erinwood@

null

telus.net
The Erin Woods community center has a variety of facilities including ample green space, baseball diamonds, a playground, soccer fields, an indoor soccer field, as well as a hall and variety of meeting rooms. Most years volunteers also maintain a skating rink. Some of the programs offered in Erin Woods include childrens' programs. Jellybean dances, indoor and outdoor soccer, softball, adult slo-pitch, bingos, and a Euchre night. This Euchre night is unique in Calgary because it is open to the blind through the use of Braille cards. The community association also holds a number of special events such as craft fairs and the Stampede Stomp, which includes a Stampede breakfast games prizes, a barbeque and entertainment.
Erin Woods Community Elected Officials
Erin Woods is represented in the Calgary City Council by Ward 9
Councillor Gian-Carlo Carra
Ward 9 Office
P.O. Box 2100, Station M
Calgary, AB, CanadaT2P 2M5
Phone:
403-268-5330
Fax:
403-268-8091
Email:
ward09@

null

calgary.ca
Web:
www.calgary.ca/ward9
Social Media
I'm not a partisan politician. I've sat through 8 addresses 2 @TheAUMA from #AB's #Premiers. Credit where credit is due: @RachelNotley's today at #AUMA2017 was by far the most thoughtful, meaningful content-filled, the best, of my political career.
Erin Woods is also a part of the Calgary Fort Provincial Electoral District.
MLA Joe Ceci
Calgary-Fort
2784 Glenmore Trail SE
Calgary, AB Canada T2C 2E6
Phone:
(403) 216-5454
Fax:
(403) 216-5455
Email:
calgary.fort@

null

assembly.ab.ca
Erin Woods Community Real Estate Statistics
Erin Woods Active Listings
Erin Woods Community Demographics
In the City of Calgary's 2012 municipal census, Erin Woods had a population of 6,901 livsing in 2,453 dwellings, a 1.6% increase from its 2011 population of 6,794. With a land area of 1.6 km2 (0.62 sq mi), it had a population density of 4,310/km2 (11,200/sq mi) in 2012.
Residents in this community had a median household income of $56,123 in 2000, and there were 20.4% low income residents living in the neighborhood. As of 2000, 20.3% of the residents were immigrants. A proportion of 0.5% of the buildings were condominiums or apartments, and 20.5% of the housing was used for renting. For more detailed info visit the 
City of Calgary
 community profiles site.
Erin Woods Community Babysitters
This Community Babysitter List is brought to you by
MyBabysitter.ca
Click on the Babysitter's name to view profile & contact information.
| Babysitter Name | Age | Rate | Course |
| --- | --- | --- | --- |
Erin Woods Community Map – SouthEast Calgary