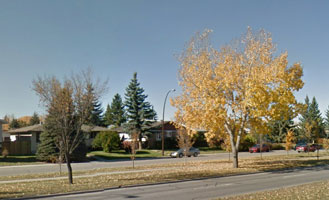 Forest Heights Community Background
Forest Heights is an inner city community located in Calgary's southeast. It is bounded by Marlborough in the north, Penbrooke Meadows in the east, Forest Lawn and Erin Woods in the south and Albert Park/Radisson Heights in the west. Because of the rolling landscape and elevation, Forest Heights offers good views of Calgary and the Rocky mountains. Development of the area began in 1959 and it was annexed by the city in 1961. Forest Heights offers direct access to downtown via 17th Avenue and Memorial Drive. There is also good access to the pathways and regional parks from the area. Shopping and leisure centers can also be found nearby.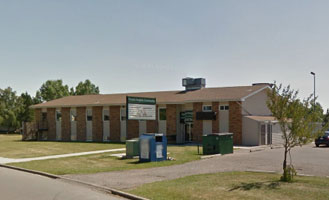 Forest Heights Community Association
4909 Forego Ave. SE
Calgary, AB - T2A 2C4
Phone: 403.272.0212
Fax: 403.272.8013
Forest Heights is one of Calgary's most multicultural communities, so one of the challenges of its community association is to appeal to such a diverse group of people. The community offers jellybean dances, and hockey, and the facility is also used by a 50 plus club. Weekly bingos are also held. The community has a popular skating rink and baseball diamonds, and plans to add a horseshoe pit, new barbeques, a new skate shack, change room, concession and garage area. In addition to regular programs, each year the community hosts a Stampede breakfast.
Forest Heights Community Social Media Updates
Forest Heights Community Elected Officials

Forest Heights is represented in the Calgary City Council by Ward 10 Forest Heights is also a part of the Calgary Fort Provincial Electoral District.
Forest Heights Community Real Estate Statistics
Forest Heights Active Listings
Forest Heights Community Demographics
In the City of Calgary's 2012 municipal census, Forest Heights had a population of 6,212 living in 2,221 dwellings, a 0.4% increase from its 2011 population of 6,185. With a land area of 1.5 km2 (0.58 sq mi), it had a population density of 4,140/km2 (10,700/sq mi) in 2012.
Residents in this community had a median household income of $40,396 in 2000, and there were 27.5% low income residents living in the neighborhood. As of 2000, 18.6% of the residents were immigrants. A proportion of 29.4% of the buildings were condominiums or apartments, and 57.7% of the housing was used for renting. For more detailed info visit the 
City of Calgary
 community profiles site.
Forest Heights Community Babysitters
This Community Babysitter List is brought to you by
MyBabysitter.ca
Click on the Babysitter's name to view profile & contact information.
Forest Heights Community Map – Southeast Calgary