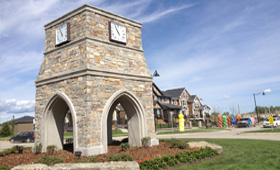 Legacy Community Background
Legacy is a residential neighbourhood in the southeast quadrant of Calgary, Alberta, Canada. It is located along Calgary's southern boundary with the Municipal District (M.D.) of Foothills No. 31, east of Macleod Trail, south of the community of Walden, and west of the Bow River. The Hamlet of Heritage Pointe is located across the city boundary in the M.D. of Foothills No. 31. Legacy is located within Calgary City Council's Ward 14.
Legacy Community Elected Officials

Legacy is represented in the Calgary City Council by Ward 14 Legacy is also a part of the Calgary - SouthEast Provincial Electoral District.
Legacy Community Real Estate Statistics
Legacy Active Listings
Legacy Community Demographics
In the City of Calgary's 2014 Civic Census, Legacy, with a land area of 6.1 km², had a population of 351 residents, living in 310 dwellings, a 2825.0% change from its 2012 population of 12. The Median Resident of this community is 29 of age, and earns a median household income of $64,134 a year. The Median Price for Sold Homes was $439,900 in 2014. For more detailed info visit the 
City of Calgary
 community profiles site.
Legacy Community Babysitters
This Community Babysitter List is brought to you by
MyBabysitter.ca
Click on the Babysitter's name to view profile & contact information.
Legacy Community Map – Southeast Calgary