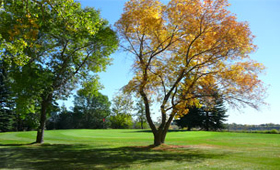 Maple Ridge Community Background
Maple Ridge is a residential neighbourhood in the south-east quadrant of Calgary, Alberta. The community is bounded to the east by Deerfoot Trail, north by Southland Drive, west by Willow Park and south by Anderson Road. The Maple Ridge golf course, developed in the Bow River valley, lines the community to the south and east.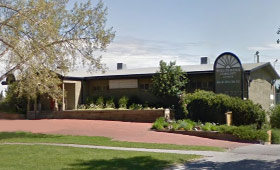 Maple Ridge Community Association
680 Acadia Drive SE
Calgary, AB T2J 0C1
Phone:271-8044
Fax: 278-3718
www.willowridge.ca
info@

null

willowridge.ca
The Willow Ridge community association is active in providing programming for residents. There is a playschool for local youngsters, as well as an out of school program. Other groups, and activities, such as the Cubs, Brownies, dog obedience training, yoga, seniors activities and youth soccer take place at the hall as well. Tennis courts and a skating rink are also located nearby.
Willow Park/Maple Ridge Community Newsletter
Your Willow Park Maple Ridge is a free glossy covered community newsletter published monthly (12 times per year), and delivered to every household, apartment and business in Willow Park/Maple Ridge. Consisting of community news, event notifications, philanthropic initiatives, real estate statistics, and babysitter lists, Your Willow Park Maple Ridge community newsletter has strong and consistent readership and advertising visibility.


Magazine Style Publications
Glossy Full Color Covers
Circulation: 4,200 Households
12 Publications per Year
Community Calendar
News, Events & Photos
Community Programs
Sports Registrations
Church Announcements
School Announcements
Real Estate Updates
Community Babysitter List
Maple Ridge Community Social Media Updates
Maple Ridge Community Elected Officials

Maple Ridge is represented in the Calgary City Council by Ward 14 Maple Ridge is also a part of the 1 Provincial Electoral District.
Maple Ridge Community Real Estate Statistics
Maple Ridge Active Listings
Maple Ridge Community Demographics
In the City of Calgary's 2012 municipal census, Maple Ridge had a population of 1,910 living in 811 dwellings, a -3.4% increase from its 2011 population of 1,978. With a land area of 2.8 km2 (1.1 sq mi), it had a population density of 682/km2 (1,770/sq mi) in 2012. Residents in this community had a median household income of $72,317 in 2000, and there were 10.3% low income residents living in the neighborhood. As of 2000, 12.5% of the residents were immigrants. All buildings were single family detached homes, and 6.1% of the housing was used for renting. For more detailed info visit the 
City of Calgary
 community profiles site.
Maple Ridge Community Babysitters
This Community Babysitter List is brought to you by
MyBabysitter.ca
Click on the Babysitter's name to view profile & contact information.
Maple Ridge Community Map – SouthEast Calgary
Maple Ridge Schools
Maple Ridge is home to the following schools.
| School | Phone | Address |
| --- | --- | --- |
| Maple Ridge School | (403) 777-6280 | 10203 Maplemont Road SE |
| R. T. Alderman School | (403) 777-7520 | 10203 Maplemont Road SE |
| Mapleridge Co-operative Preschool | (403) 278-9594 | 600 Acadia Dr SE |
| Willow Park Preschool | (403) 271-7016 | 680 Acadia Drive SE |