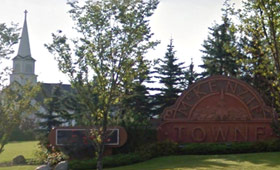 Mckenzie Towne Community Background
The McKenzie Towne community is located in Calgary's southeast. It is on the east side of the Bow River, North of the Marquis of Lorne Trail and East of Fish Creek Provincial Park.
The area is named after J. McKenzie, one of the area's first settlers. He arrived in McKenzie Towne from Montreal in 1882. With the arrival of the Canadian Pacific Railway in 1884, and the Calgary Macleod Railroad in the early 1890s many more people arrived from the east to settle in the area. Situated on good farmland, with easy road access to the city of Calgary, the McKenzie Towne area quickly became a prosperous farming region. The region was annexed by the City of Calgary in 1970. Residential development began in 1982. Today, McKenzie Towne is conveniently located near major roadways (the Deerfoot and Marquis of Lorne Trail). Several golf courses, Fish Creek Park and the popular McKenzie Towne are also in the area. The community offers excellent view of both the city and the mountains.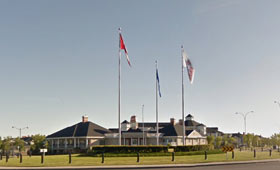 Mckenzie Towne Community Association
40 Mckenzie Towne Blvd S.E.
Calgary, AB T2Z 4X5
www.mckenzietowneca.com
feedback@

null

mckenzietowneca.com
Community Association is a neighbourhood-based volunteer organization, that provides a voice for community life, an overall sense of belonging, and social, educational and recreational opportunities for their residents.
Mckenzie Towne Community Newsletter
Your Mckenzie Towne is a free glossy covered community newsletter published monthly (12 times per year), and delivered to every household, apartment and business in Mckenzie Towne. Consisting of community news, event notifications, philanthropic initiatives, real estate statistics, and babysitter lists, Your Mckenzie Towne community newsletter has strong and consistent readership and advertising visibility.


Magazine Style Publications
Glossy Full Color Covers
Circulation: 7,700 Households
12 Publications per Year
Community Calendar
News, Events & Photos
Community Programs
Sports Registrations
Church Announcements
School Announcements
Real Estate Updates
Community Babysitter List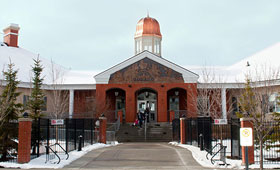 Mckenzie Towne Council
40 Mckenzie Towne Blvd S.E.
Calgary, AB T2Z 4X5 | 403-781-6612
Hours: Mon-Sat 9am-9pm | Sun/Holidays 10:30am -6pm
inquiries@

null

mtcouncil.com
www.mtcouncil.com
McKenzie Towne Council is entrusted by its members to be stewards of the community's physical amenities and provide opportunities for a positive community experience. McKenzie Towne Council owns, maintains and manages common amenities and features in the community. We are a not-for-profit organization that sets a desired course for the McKenzie Towne Hall and other shared amenities, to ensure their long-term stability. This assures that McKenzie Towne residents will continue to enjoy superior and unique amenities.
This 1,300 acre community was developed in 1995 with a different concept from other communities in mind. Most of the amenities owned by the Council were strategically placed throughout the community by the developer.
Is the Community Association the same as McKenzie Towne Council?
No, the Community Association is a volunteer organization dependent upon sponsorship and fundraising to operate. The Council is a not-for-profit company. The McKenzie Towne Council is incorporated under the Companies Act, with mandatory maintenance fees of all property owners and an assured source of revenue to fund its operations. The Community Association is involved in community matters (Soccer Registration and other community run programs, issues involving city officials, etc.), whereas the Council's mandate revolves around providing the necessary resources to maintain McKenzie Towne's amenities.
Mckenzie Towne Community Social Media Updates
Mckenzie Towne Community Elected Officials

Mckenzie Towne is represented in the Calgary City Council by Ward 12 Mckenzie Towne is also a part of the Hays Provincial Electoral District.
McKenzie Towne Community Real Estate Statistics
McKenzie Towne Active Listings
Mckenzie Towne Community Demographics
In the City of Calgary's 2012 municipal census, McKenzie Towne had a population of 16,102 living in 6,783 dwellings, a 4.6% increase from its 2011 population of 15,395.With a land area of 4.8 km2 (1.9 sq mi), it had a population density of 3,350/km2 (8,690/sq mi) in 2012.
Residents in this community had a median household income of $75,325 in 2000, and there were 4.6% low income residents living in the neighborhood.As of 2000, 11.9% of the residents were immigrants. A proportion of 8.9% of the buildings were condominiums or apartments, and 4% of the housing was used for renting. For more detailed info visit the 
City of Calgary
 community profiles site.
Mckenzie Towne Community Babysitters
This Community Babysitter List is brought to you by
MyBabysitter.ca
Click on the Babysitter's name to view profile & contact information.
Mckenzie Towne Community Map – SouthEast Calgary
Mckenzie Towne Schools
Mckenzie Towne is home to the following schools.
| School | Phone | Address |
| --- | --- | --- |
| McKenzie Towne School | (403) 777-6185 | 679 Prestwick Cir SE |
| St Albert The Great Elementary Jr High School | (403) 500-2114 | 225 Prestwick Ave SE |
Mckenzie Towne Churches
The following churches are located in Mckenzie Towne.
| Church | Phone | Address |
| --- | --- | --- |
| St. Albert the Great | (403) 257-6054 | 10 Prestwick Drive SE |
| McKenzie Towne Church | (403) 257-5360 | 7 McKenzie Towne Gate SE |