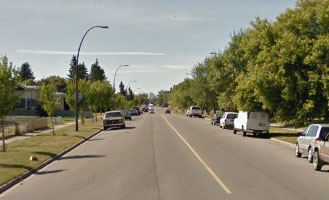 Penbrooke Community Background
Penbrooke Meadows is located in the southeast quadrant of the city. It is bordered on the north by Memorial Drive and on the south by 17th Avenue. Penbrooke Meadows was annexed by Calgary in 1961 and developed in 1969. The area has good access to major traffic routes, and there are employment opportunities in nearby industrial parks. There are a number of parks in the area. There are both public and separate schools in the area.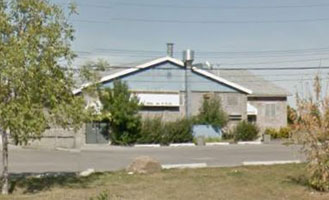 Penbrooke Community Association
6100 Penbrook Dr. SE
Calgary, AB | T2A 6M7
Phone:403.272.1690
calgarycommunities.com/penbrooke
penbrookmeadows@

null

hotmail.com
The Penbrooke community association exists for the benefit of residents and develops programs and services to meet community needs and interests. Currently offering a number of programs, services, social and cultural events to its members. We regularly communicate important community news, updates, issues and opportunities with our members via Community Newsletter, email, and our website. The hall is a bright and clean facility that you can rent for your party, reception, wedding, meetings, etc.
Penbrooke Community Social Media Updates
Penbrooke Community Elected Officials

Penbrooke is represented in the Calgary City Council by Ward 10 Penbrooke is also a part of the Calgary East Provincial Electoral District.
Penbrooke Community Real Estate Statistics
Penbrooke Active Listings
Penbrooke Community Demographics
In the City of Calgary's 2012 municipal census, Penbrooke Meadows had a population of 8,547 living in 3,212 dwellings, a 4.4% increase from its 2011 population of 8,188. With a land area of 2 km2 (0.77 sq mi), it had a population density of 4,300/km2 (11,100/sq mi) in 2012.
Residents in this community had a median household income of $49,602 in 2000, and there were 24.5% low income residents living in the neighbourhood. As of 2000, 32.6% of the residents were immigrants. A proportion of 3% of the buildings were condominiums or apartments, and 29.6% of the housing was used for renting. For more detailed info visit the 
City of Calgary
 community profiles site.
Penbrooke Meadows Community Babysitters
This Community Babysitter List is brought to you by
MyBabysitter.ca
Click on the Babysitter's name to view profile & contact information.
Penbrooke Community Map – SouthEast Calgary