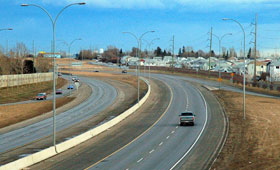 Riverbend Community Background
Riverbend is a residential neighbourhood in the south-east quadrant of Calgary, Alberta. It is bounded to the north by Glenmore Trail, to the east by 24 Street E and to the west by Deerfoot Trail. It is developed in the Bow River floodplain, on its escarpment and the upland plain. Riverbend was established as a neighbourhood in 1982.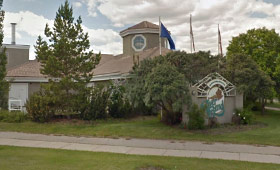 Riverbend Community Association
19 Rivervalley Drive SE
Phone:(403) 236-7270
Fax:(403) 236-1821
www.riverbendcommunity.ca
info@

null

riverbendcommunity.ca
The Riverbend Community Association is a volunteer organization of individuals elected annually at the Annual General Meeting in June. The Board and Executive committee, consists exclusively of residents that meet once each month at the Community Centre. The Board deals with the day to day operations involved with running the facility, (i.e.,. maintenance of building, rink and property), as well as organizing many events.
The City of Calgary invites our Community Association to make comments regarding any Planning applications and Development permit applications in our neighbourhood. The Board of Directors welcomes input from our residents on such matters. Our Community Liaison Officer (CLO) from the City of Calgary Police Department is a regular visitor to our monthly board meetings, updating us on crime statistics and other important matters relating to our community.
Riverbend Community Newsletter
is a free glossy covered community newsletter published monthly (12 times per year), and delivered to every household, apartment and business in Riverbend. Consisting of community news, event notifications, philanthropic initiatives, real estate statistics, and babysitter lists, community newsletter has strong and consistent readership and advertising visibility.


Magazine Style Publications
Glossy Full Color Covers
Circulation: 5,200 Households
12 Publications per Year
Community Calendar
News, Events & Photos
Community Programs
Sports Registrations
Church Announcements
School Announcements
Real Estate Updates
Community Babysitter List
Riverbend Community Social Media Updates
Riverbend Community Elected Officials
Riverbend is represented in the Calgary City Council by Ward 9
Councillor Gian-Carlo Carra
Ward 9 Office
P.O. Box 2100, Station M
Calgary, AB, CanadaT2P 2M5
Phone:
403-268-5330
Fax:
403-268-8091
Email:
ward09@

null

calgary.ca
Web:
www.calgary.ca/ward9
Riverbend is also a part of the Acadia Provincial Electoral District.
MLA Brandy Payne
Calgary-Acadia
#10, 8318 Fairmount Drive SE
Calgary, AB Canada T2H 0Y8
Phone:
(403) 640-1363
Fax:
(403) 640-2970
Email:
calgary.acadia@

null

assembly.ab.ca
Riverbend Community Real Estate Statistics
Riverbend Active Listings
Riverbend Community Demographics
In the City of Calgary's 2012 municipal census, Riverbend had a population of 9,684 living in 3,449 dwellings, a -0.7% increase from its 2011 population of 9,749. With a land area of 4.1 km2 (1.6 sq mi), it had a population density of 2,362/km2 (6,120/sq mi) in 2012. Residents in this community had a median household income of $78,574 in 2000, and there were 6.1% low income residents living in the neighborhood. As of 2000, 17.3% of the residents were immigrants. A proportion of 2.5% of the buildings were condominiums or apartments, and 3.5% of the housing was used for renting. For more detailed info visit the 
City of Calgary
 community profiles site.
Riverbend Community Babysitters
This Community Babysitter List is brought to you by
MyBabysitter.ca
Click on the Babysitter's name to view profile & contact information.
| Babysitter Name | Age | Rate | Course |
| --- | --- | --- | --- |
Riverbend Community Map – SouthEast Calgary
We strive to connect community associations, community members, and local businesses with insightful newsletters. If you are interested in having your community newsletter published by Great News Publishing, or want to advertise please feel free to
contact us.
Contact Us
Menu
Social Media