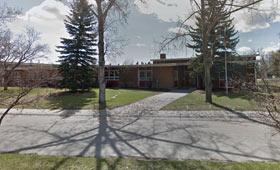 Bel-Aire Community Background
Bel-Aire was annexed to the City of Calgary in 1954 and was established as a neighbourhood in 1960.
Bel-Aire is a wealthy residential neighborhood in the south-west quadrant of Calgary, Alberta. It is located east of the Glenmore Reservoir and the Elbow River and west of the community of Meadowlark Park and Chinook Center and north of the neighborhood of Mayfair. The Calgary Country Club golf course makes up its northern boundary.
Mayfair Bel-Aire Community Association
www.mayfairbelaire.com
membership.mayfairbelaire@

null

gmail.com
This community was annexed to the City of Calgary in 1954 and substantial development occurred in approximately 1960. Views of the City, the Glenmore Reservoir, the Elbow River Valley, and the Rocky Mountains are enjoyed in Bel-Aire. The many open spaces in the area, including Lincoln Park, Glenmore Reservoir, and the pathway provide Bel-Aire residents with many recreational opportunities. The Downtown is located approximately 6 kilometres north of Bel-Aire, along Elbow Drive.
Bel-Aire Community Elected Officials
Bel-Aire is represented in the Calgary City Council by Ward 11
Councillor Jeromy Farkas
Ward 11 Office
P.O. Box 2100, Station M
Calgary, AB, CanadaT2P 2M5
Phone:
403-268-2430
Fax:
403-268-8091
Email:
ward11b@

null

calgary.ca
Web:
www.calgary.ca/ward11
Social Media
@RedVerago I would like to hear more from you. I'm happy to meet, maybe for lunch or at City Hall. If time frees up and you're interested, please let me know. jeromy.farkas@nullcalgary.ca
Bel-Aire is also a part of the Calgary Elbow Provincial Electoral District.
MLA Greg Clark
Calgary-Elbow
#205, 5005 Elbow Drive SW
Calgary, AB Canada T2S 2T6
Phone:
(403) 252-0346
Fax:
(403) 252-0520
Email:
calgary.elbow@

null

assembly.ab.ca
Social Media
Very pleased to have passed an amendment to Bill 32 that will make voting more accessible on reserve and on Metis settlements. Thanks to @ChristinaNDP for accepting this important change #ableg
Bel-Aire Community Real Estate Statistics
Bel-Aire Active Listings
Bel-Aire Community Demographics
In the City of Calgary's 2012 municipal census, Bel-Aire had a population of 424 living in 159 dwellings, a -5.6% increase from its 2011 population of 449. With a land area of 0.3 km2 (0.12 sq mi), it had a population density of 1,410/km2 (3,700/sq mi) in 2012.
Residents in this community had a median household income of $138,124 in 2000, and there were no low income residents living in the neighborhood. As of 2000, 13.5% of the residents were immigrants. All buildings were single-family detached homes, and none of the housing was used for renting. For more detailed info visit the 
City of Calgary
 community profiles site.
Bel Aire Community Babysitters
This Community Babysitter List is brought to you by
MyBabysitter.ca
Click on the Babysitter's name to view profile & contact information.
| Babysitter Name | Age | Rate | Course |
| --- | --- | --- | --- |
Bel-Aire Community Map – SouthWest Calgary

[flexiblemap src="http://great-news.ca/Communities/Calgary/SW/Bel-Aire/Community.kml" width="95%" height="580″ zoom="14″ kmlcache="8 hours"]