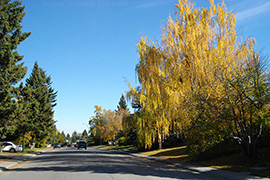 Canyon Meadows Community Background
Canyon Meadows is located in Calgary's southwest, directly north of Fish Creek Park. It is bounded by Anderson Road to the north, MacLeod Trail to the East and 14th St. to the West. Canyon Meadows got its name due to its location on a rolling plane above the Fish Creek Park bluffs. The area was annexed to Calgary in 1961 and two years later development began to occur.
Residents of Canyon Meadows have numerous recreational opportunities available to them, including the Canyon Meadows Gold and Country Club, the Canyon Meadows Pool and Fitness Center, and Fish Creek Provincial Park. The area is also well connected to Calgary's pathway system and has numerous commercial centers. There are a number of separate and public schools in the area, including Dr. E. P. Scarlett High School.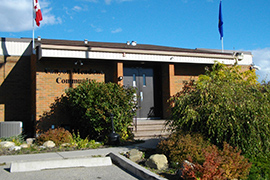 Canyon Meadows Community Association
848 Cantabrian Dr. S.W
Calgary, AB T2W 6G4
Phone:403.251.1715
www.cmca.ca
info@

null

cmca.ca
Canyon Meadows Community Association was established 40 years ago and over those years as the community grew, so did we. We now have two halls, a fully outfitted kitchen, a lower meeting room, two ice rinks & heated rink room. Our goal is to serve our community and we welcome suggestions from our members to help us keep up-to-date on the needs of residents.
Canyon Meadows Community Newsletter
Your Canyon Meadows is a free glossy covered community newsletter published monthly (12 times per year), and delivered to every household, apartment and business in Canyon Meadows. Consisting of community news, event notifications, philanthropic initiatives, real estate statistics, and babysitter lists, Your Canyon Meadows community newsletter has strong and consistent readership and advertising visibility.


Magazine Style Publications
Glossy Full Color Covers
Circulation: 3,400 Households
12 Publications per Year
Community Calendar
News, Events & Photos
Community Programs
Sports Registrations
Church Announcements
School Announcements
Real Estate Updates
Community Babysitter List
Canyon Meadows Community Social Media Updates
Canyon Meadows Community Elected Officials

Canyon Meadows is represented in the Calgary City Council by Ward 13 Canyon Meadows is also a part of the Fish Creek Provincial Electoral District.
Canyon Meadows Community Real Estate Statistics
Canyon Meadows Active Listings
Canyon Meadows Community Demographics
In the City of Calgary's 2012 municipal census, Canyon Meadows had a population of 7,787 living in 3,195 dwellings, a -1.4% increase from its 2011 population of 7,895. With a land area of 3.1 km2 (1.2 sq mi), it had a population density of 2,510/km2 (6,510/sq mi) in 2012.
Residents in this community had a median household income of $66,787 in 2000, and there were 10.6% low income residents living in the neighborhood. As of 2000, 19.8% of the residents were immigrants. A proportion of 10.1% of the buildings were condominiums or apartments, and 17% of the housing was used for renting. For more detailed info visit the 
City of Calgary
 community profiles site.
Canyon Meadows Community Babysitters
This Community Babysitter List is brought to you by
MyBabysitter.ca
Click on the Babysitter's name to view profile & contact information.
Canyon Meadows Community Map – SouthWest Calgary
Canyon Meadows Schools
Canyon Meadows is home to the following schools.
| School | Phone | Address |
| --- | --- | --- |
| Canyon Meadows School | (403) 777-8600 | 395 Canterbury Drive SW |
| Dr. E.P. Scarlett High School | (403) 281-3366 | 220 Canterbury Drive SW |
| Saint Catherine Elementary | (403) 500-2061 | 11 Canata Close SW |
| Robert Warren Junior High School | (403) 777-7690 | 12424 Elbow Drive SW |