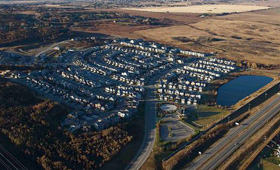 Crestmont Community Background
Crestmont is perfectly positioned to make the most out of everything the great city of Calgary has to offer. Crestmont is located less than an hour drive from the serene, majesty of the Rocky Mountains – not a single traffic light separating our community from Banff. Even closer to home, residents can experience world-class skiing, hiking and golf in nearby Kananaskis Country. And of course, downtown Calgary is a mere 20 minutes away, via fast moving major arterials at our doorstep.
Crestmont is conveniently located near numerous other amenities: shopping centres, such as Crowfoot and Westhills Towne Centre, schools and recreation facilities abound. Post-secondary education at University of Calgary, Mount Royal College and SAIT are a short commute away, while organized family recreation opportunities at Canada Olympic Park, Westside Recreation Centre and the Crowfoot YMCA offer plenty of choice for busy families.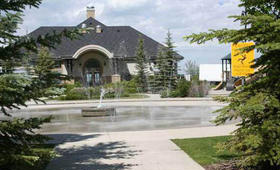 Crestmont Community Association
12400 Crestmont Blvd. S.W.
Calgary, AB
T2A 7R6
Phone:403.202.2175
www.crestmontcommunity.org
president@

null

crestmontcommunity.org
The Crestmont Community Association was incorporated as a not-for-profit organization on December 21st. 2009 in Calgary, Alberta, Canada.The Association's vision is to foster harmony and pride in our Calgary west entrance community. Our mission is to foster good relationships among the residents and be the organized collective voice for the Community. We will promote community activities that enrich the lives of our neighbors.
Crestmont Residents' Hall offers a year-round opportunity to entertain in palatial surroundings, with grounds that feature a summer water fountain/spray park for children to enjoy, winter skating area, playground, parks and an integrated community pathway system. Most importantly, residents only have to set foot out their door to enjoy unspoiled foothills wilderness, in all its natural glory – since 30% of the Community has been dedicated by Qualico Communities to the protection of lush natural aspen forest, creek bed, and home to a vast array of wildlife.
Crestmont Community Social Media Updates
Crestmont Community Elected Officials

Crestmont is represented in the Calgary City Council by Ward 2 Crestmont is also a part of the Calgary-Bow Provincial Electoral District.
Crestmont Community Real Estate Statistics
Crestmont Active Listings
Crestmont Community Demographics
In the City of Calgary's 2012 municipal census, Crestmont had a population of 1,454 living in 462 dwellings, a 1.7% increase from its 2011 population of 1,430. With a land area of 0.6 km2 (0.23 sq mi), it had a population density of 2,420/km2 (6,300/sq mi) in 2012. For more detailed info visit the 
City of Calgary
 community profiles site.
Crestmont Community Babysitters
This Community Babysitter List is brought to you by
MyBabysitter.ca
Click on the Babysitter's name to view profile & contact information.
Crestmont Community Map – Southwest Calgary