Eagle Ridge Community Background
Eagle Ridge is a small residential neighbourhood in the south-west quadrant of Calgary, Alberta, Canada. It is bounded by 14 Street W to the east, Heritage Drive to the south, Glenmore Trail to the north, and Glenmore Reservoir to the west. The Heritage Park Historical Village borders the community to the west, and the Rockyview General Hospital is located immediately north.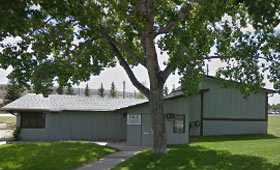 Eagle Ridge Community Association
1015-73 Ave SW
Calgary, AB - T2V 0R9
Phone: 403.475.9325
www.ckecommunity.com
CKE Community Association will strive to build a community which nurtures belonging and motivates its residents to become involved: fostering a proud, safe, energetic, inclusive and connected community.
The area's community centre, located next to Henry Wise Wood High School, hosts a variety of programs, including yoga, karate, highland dancing, wood carving, hockey, soccer and tennis. The centre's adjacent ice rinks are popular, and they are paved so they can be enjoyed by inline skaters in the summer. Basketball nets have also been installed. There are also a number of special events held in the area each year, including the annual Halloween party, a skating party, and an evening dinner and dance. Aside from putting on programs and events, the community association also acts as an advocate for residents, notably regarding traffic issues.
Eagle Ridge Community Social Media Updates
Eagle Ridge Community Elected Officials

Eagle Ridge is represented in the Calgary City Council by Ward 11 Eagle Ridge is also a part of the Calgary Glenmore Provincial Electoral District.
Eagle Ridge Community Real Estate Statistics
Eagle Ridge Active Listings
Eagle Ridge Community Demographics
In the City of Calgary's 2012 municipal census, Eagle Ridge had a population of 415 living in 110 dwellings, a -6.3% increase from its 2011 population of 443. With a land area of 0.4 km2 (0.15 sq mi), it had a population density of 1,040/km2 (2,700/sq mi) in 2012.
Residents in this community had a median household income of $271,710 in 2005, and there were 5.3% low income residents living in the neighborhood. As of 2006, 13.2% of the residents were immigrants. A proportion of 9.5% of the buildings were condominiums or apartments, and 9.1% of the housing was used for renting. For more detailed info visit the 
City of Calgary
 community profiles site.
Eagle Ridge Community Babysitters
This Community Babysitter List is brought to you by
MyBabysitter.ca
Click on the Babysitter's name to view profile & contact information.
Eagle Ridge Community Map – SouthWest Calgary