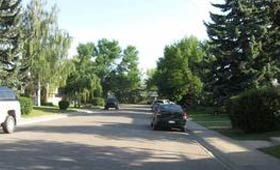 Glamorgan Community Background
Glamorgan is a residential neighbourhood in the south-west quadrant of Calgary, Alberta. It is bounded by Richmond Road to the north, by 37 Street W to the east, Glenmore Trail to the south and Sarcee Trail to the west.
Glamorgan was established in 1958. It is represented in the Calgary City Council by the Ward 6 councillor. Provincially, the community is part of Calgary Elbow, current MLA being Alison Redford, who was elected in the 2008 Alberta general election. The current MP is Lee Richardson who has represented the constituency of Calgary Centre since the General Federal Election in 2003.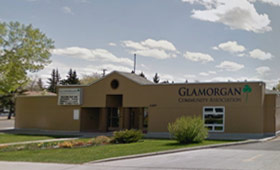 Glamorgan Community Association
4207-41 Ave. SW
Calgary, AB T3E 1G2
Phone:403.246.8218
Fax:403.240.4122
www.myglamorgan.ca
info@

null

myglamorgan.ca
Glamorgan Community Association anticipates and responds to the needs of the community through activities, programs, events and services. The Association fosters a sense of community pride and spirit through meaningful participation.
Glamorgan Community Newsletter
Focus on Glamorgan is the official Glamorgan Community Association Newsletter. Focus on Glamorgan is a free glossy covered magazine style newsletter published monthly (12 times per year), and delivered to every household, apartment and business in Glamorgan. Consisting of community news, event notifications, philanthropic initiatives, real estate statistics, and babysitter lists, Focus on Glamorgan community newsletter has strong and consistent readership and advertising visibility.


Magazine Style Publications
Glossy Full Color Covers
Circulation: 4,200 Households
12 Publications per Year
Community Calendar
News, Events & Photos
Community Programs
Sports Registrations
Church Announcements
School Announcements
Real Estate Updates
Community Babysitter List
Glamorgan Community Elected Officials

Glamorgan is represented in the Calgary City Council by Ward 6 Glamorgan is also a part of the Calgary Elbow Provincial Electoral District.
Glamorgan Community Real Estate Statistics
Glamorgan Active Listings
Glamorgan Community Demographics
In the City of Calgary's 2012 municipal census, Glamorgan had a population of 6,376 living in 2,988 dwellings, a 2.1% increase from its 2011 population of 6,242. With a land area of 2 km2 (0.77 sq mi), it had a population density of 3,200/km2 (8,300/sq mi) in 2012.
Residents in this community had a median household income of $51,192 in 2000, and there were 55.9% low income residents living in the neighborhood. As of 2000, 15.9% of the residents were immigrants. A proportion of 30.8% of the buildings were condominiums or apartments, and 37.1% of the housing was used for renting. For more detailed info visit the 
City of Calgary
 community profiles site.
Glamorgan Community Babysitters
This Community Babysitter List is brought to you by
MyBabysitter.ca
Click on the Babysitter's name to view profile & contact information.
Glamorgan Community Map – SouthWest Calgary