Lakeview Community Background
Lakeview is a residential community in the southwestern quadrant of Calgary, Alberta, Canada. Nestled between Glenmore Trail Sw and Crowchild Trail SW to 37th Street SW, the western city limits at this point. The Tsuu T'ina Nation Indian reserve borders it to the west.
Residences south of 66th Avenue are part of a smaller development named Lakeview Village, which features larger, more expensive homes. East of Crowchild Trail SW with the Earl Grey Golf Course, Longridge Drive and 50th Ave SW, North Glenmore Park is often mistakenly referred to as Lakeview. Built in 1960. The Calgary Rowing Club and Calgary Canoe Club are located in the south of the community, adjacent to Glenmore Reservoir. Numerous hiking and cycling trails are maintained on the shores of the Reservoir, between the Weaselhead flats and Glenmore Trail.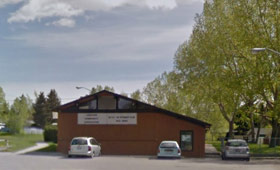 Lakeview Community Association
Box 36034, RPO Lakeview SW
Calgary, AB T3E 7C6
Phone 403.242.8660
www.lakeviewcommunity.org
info@

null

lakeviewcommunity.org
Successful communities have energized, active members and participation from volunteers. Beyond visible benefits, a strong community reduces many negative influences impacting such things as safety and property values.
Lakeview Community Memberships support the day-to-day operations of the community association and can be bought year-round. Through community memberships, grants, casinos and special events, the LCA raises funds to provide programs, services and maintain community facilities.
Lakeview Community Newsletter
Your Lakeview is a free glossy covered community newsletter published monthly (12 times per year), and delivered to every household, apartment and business in Lakeview. Consisting of community news, event notifications, philanthropic initiatives, real estate statistics, and babysitter lists, Your Lakeview community newsletter has strong and consistent readership and advertising visibility.


Magazine Style Publications
Glossy Full Color Covers
Circulation: 3,200 Households
12 Publications per Year
Community Calendar
News, Events & Photos
Community Programs
Sports Registrations
Church Announcements
School Announcements
Real Estate Updates
Community Babysitter List
Lakeview Community Social Media Updates
Lakeview Community Elected Officials

Lakeview is represented in the Calgary City Council by Ward 11 Lakeview is also a part of the Calgary Glenmore Provincial Electoral District.
Lakeview Community Real Estate Statistics
Lakeview Active Listings
Lakeview Community Demographics
In the City of Calgary's 2012 municipal census, Lakeview had a population of 5,468 living in 2,338 dwellings, a -0.6% increase from its 2011 population of 5,501. With a land area of 2.2 km2 (0.85 sq mi), it had a population density of 2,490/km2 (6,440/sq mi) in 2012.
Residents in this community had a median household income of $64,535 in 2000, and there were 5.2% low income residents living in the neighborhood. For more detailed info visit the 
City of Calgary
 community profiles site.
Lakeview Community Babysitters
This Community Babysitter List is brought to you by
MyBabysitter.ca
Click on the Babysitter's name to view profile & contact information.
Lakeview Community Map – SouthWest Calgary
Lakeview Schools
Lakeview is home to the following schools.
| School | Phone | Address |
| --- | --- | --- |
| Bishop Pinkham School | (403) 777-7840 | 3304 63 Avenue SW |
| Calgary science school | (403) 282-2890 | 5915 Lewis Drive SW |
| Jennie Elliott School | (403) 777-8350 | 3031 Lindsay Drive SW |
Lakeview Churches
The following churches are located in Lakeview.
| Church | Phone | Address |
| --- | --- | --- |
| Lakeview United Church | (403) 242-5760 | 3023 63 Avenue SW |
| St. Laurence Anglican Church | (403) 249-6184 | 5940 Lakeview Drive SW |