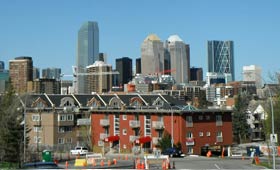 Mount Royal Community Background
Mount Royal is an area of Calgary, Alberta and is home to the neighbourhoods of Upper Mount Royal (to the south) and Lower Mount Royal (the northern section, on flat terrain), which are separated by an escarpment that runs along Cameron and Royal Avenues in an east-west direction. Upper Mount Royal has an area redevelopment plan in place.
Upper Mount Royal (along with Elbow Park) is one of Calgary's wealthiest neighbourhoods and is home to some of the city's most expensive estates ranging in age from nearly 100 years old to new. Originally an enclave of the city's American born business elite, the neighbourhood was originally known as 'American hill'. As of 2001, American immigrants still made up 29.2% of the residents. This informal name eventually gave way to the more Canadian name of Mount Royal. These neighbourhoods are concentrated in the Elbow River valley. The area of both neighbourhoods is bounded on the north by 17th Avenue SW and on the west by 14th Street SW. Despite its name, Mount Royal is not home to the city's Mount Royal University.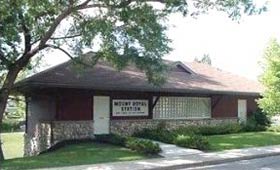 Mount Royal Community Association
2317 10 St. S.W.
Calgary, AB - T2T 3G7
www.mountroyalstation.ca
president@

null

mountroyalstation.ca
We live in a beautiful community and a team of dedicated volunteer board members are happy to work on your behalf to make Mount Royal a great place to live. We would encourage you to show your support by becoming a member of our community association. Membership offers terrific value for you and your family.
Mount Royal Community Newsletter
Your Uptown Royal is a free glossy covered community newsletter published monthly (12 times per year), and delivered to every household, apartment and business in Mount Royal. Consisting of community news, event notifications, philanthropic initiatives, real estate statistics, and babysitter lists, Your Uptown Royal community newsletter has strong and consistent readership and advertising visibility.


Magazine Style Publications
Glossy Full Color Covers
Circulation: 4,400 Households
12 Publications per Year
Community Calendar
News, Events & Photos
Community Programs
Sports Registrations
Church Announcements
School Announcements
Real Estate Updates
Community Babysitter List
Mount Royal Community Social Media Updates
Mount Royal Community Elected Officials
Mount Royal is represented in the Calgary City Council by Ward 8
Councillor Evan Woolley
Ward 8 Office
P.O. Box 2100, Station M
Calgary, AB, CanadaT2P 2M5
Phone:
403-268-2430
Fax:
403-268-3823
Email:
ward08@

null

calgary.ca
Web:
www.calgary.ca/ward8
Mount Royal is also a part of the Calgary-Buffalo Provincial Electoral District.
MLA Kathleen Ganley
Calgary-Buffalo
#130, 1177 - 11 Avenue SW
Calgary, AB Canada T2R 1K9
Phone:
(403) 244-7737
Fax:
(403) 541-9106
Email:
calgary.buffalo@

null

assembly.ab.ca
Mount Royal Community Real Estate Statistics
Mount Royal Active Listings
Mount Royal Community Demographics
In the City of Calgary's 2012 municipal census, Lower Mount Royal had a population of 3,180 living in 2,266 dwellings, a 6.7% increase from its 2011 population of 2,981. With a land area of 0.3 km2 (0.12 sq mi), it had a population density of 10,600/km2 (27,000/sq mi) in 2012. Also in the municipal census, Upper Mount Royal had a population of 2,542 living in 1,071 dwellings, a 0.2% increase from its 2011 population of 2,536. With a land area of 1.3 km2 (0.50 sq mi), it had a population density of 1,960/km2 (5,060/sq mi) in 2012.
Residents of Upper Mount Royal had a median household income of $127,135 in 2000, while those in Lower Mount Royal made far less at an average of $35,570. 11.7%% and 26.7% low-income residents live in Upper and Lower Mount Royal respectively. While the majority of buildings in Upper Mount Royal (87.2%) are single-family detached homes, in Lower Mount Royal condominiums and apartment buildings are prevailing at 88.7%, with 77.5% used for renting in 2001. For more detailed info visit the 
City of Calgary
 community profiles site.
Mount Royal Community Babysitters
This Community Babysitter List is brought to you by
MyBabysitter.ca
Click on the Babysitter's name to view profile & contact information.
| Babysitter Name | Age | Rate | Course |
| --- | --- | --- | --- |
Mount Royal Community Map – Southwest Calgary

[flexiblemap src="http://great-news.ca/Communities/Calgary/SW/Mount_Royal/Community.kml" width="95%" height="580″ zoom="14″ kmlcache="8 hours"]
We strive to connect community associations, community members, and local businesses with insightful newsletters. If you are interested in having your community newsletter published by Great News Publishing, or want to advertise please feel free to
contact us.
Contact Us
Menu
Social Media