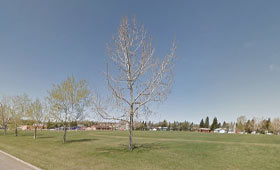 Rosscarrock Community Background
Rosscarrock is located in southwest Calgary, between the communities of Westgate and Shaganappi. The area was developed during the mid-1950s and has a land use designation of R-2. An R-2 designation allows for low density residential development in the form of single detached, semi-detached and duplexed dwellings. Numerous recreational opportunities exists in the area, including Glendale Meadows, Edworthy Park, Douglas Fir Trail and the Shaganappi Point Golf Club. There is also easy access to downtown, which is approximately 3 kilometres away, via Bow Trail.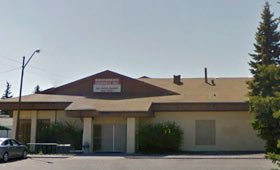 Rosscarrock Community Association
Calgary, AB - T3C 0L9
Phone: 403.242.0212
Fax: 403.242.8354
www.rosscarrock.org
info@

null

rosscarrock.org
The Rosscarrock Community associations is a neighbourhood-based volunteer organization, that provides a voice for community life, an overall sense of belonging, and social, educational and recreational opportunities for their residents. Our community meetings are held on the fourth Thursday of every month at 7:00PM. Everyone is welcome to attend the monthly meetings, and particularly the annual general meeting, where many community members purchase or renew their Community Association Memberships.
Rosscarrock Community Newsletter
Your Rosscarrock is the official Rosscarrock Community Association Newsletter. Your Rosscarrock is a free glossy covered magazine style newsletter published monthly (12 times per year), and delivered to every household, apartment and business in Rosscarrock. Consisting of community news, event notifications, philanthropic initiatives, real estate statistics, and babysitter lists, Your Rosscarrock community newsletter has strong and consistent readership and advertising visibility.


Magazine Style Publications
Glossy Full Color Covers
Circulation: 2,300 Households
12 Publications per Year
Community Calendar
News, Events & Photos
Community Programs
Sports Registrations
Church Announcements
School Announcements
Real Estate Updates
Community Babysitter List
Rosscarrock Community Elected Officials

Rosscarrock is represented in the Calgary City Council by Ward 8 Rosscarrock is also a part of the Calgary Currie Provincial Electoral District.
Rosscarrock Community Real Estate Statistics
Rosscarrock Active Listings
Rosscarrock Community Demographics
In the City of Calgary's 2012 municipal census, Rosscarrock had a population of 3,356 living in 1,645 dwellings, a 5.7% increase from its 2011 population of 3,175. With a land area of 1.1 km2 (0.42 sq mi), it had a population density of 3,050/km2 (7,900/sq mi) in 2012.
Residents in this community had a median household income of $40,733 in 2000, and there were 27.6% low income residents living in the neighborhood. As of 2000, 22.3% of the residents were immigrants. A proportion of 53.3% of the buildings were condominiums or apartments, and 65.8% of the housing was used for renting. For more detailed info visit the City of Calgary community profiles site. For more detailed info visit the 
City of Calgary
 community profiles site.
Rosscarrock Community Babysitters
This Community Babysitter List is brought to you by
MyBabysitter.ca
Click on the Babysitter's name to view profile & contact information.
Rosscarrock Community Map – Southwest Calgary