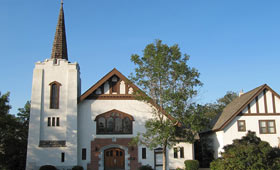 Scarboro Community Background
Scarboro is a residential neighbourhood in the south-west quadrant of Calgary, Alberta. It is located in the inner city, between Bow Trail, 24th Street West, 14th St West and 17 Avenue South. The community is bisected by the Crowchild Trail freeway. The land which now comprises the community of Scarboro was originally owned by the Canadian Pacific Railway. As was the case in the community of Mount Royal, the development of Scarboro adhered to the topography of the land and street names rather than numbers were used. The community was annexed to the city of Calgary in 1907 and subdivision plans were approved in 1910 and 1911. A restrictive covenant was placed on lots, still in effect today, which restricts uses that are in conflict with the residential nature of the subdivision.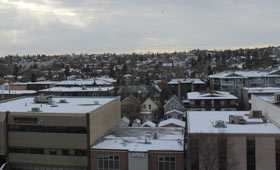 Scarboro Community Association
1727-14 Ave. SW
Calgary, AB - T3C 0W8
Phone: 403.245.1790
www.scarborocommunity.com
Scarboro is a small old community in relation to burgeoning Calgary. The community association has worked to maintain the overall area as an attractive residential zone for families and others. Our story is about people who have believed in our communities and whose work has made them continue as attractive places to live. The Community associations is a neighbourhood-based volunteer organization, that provides a voice for community life, an overall sense of belonging, and social, educational and recreational opportunities for their residents. Everyone is welcome to attend the monthly meetings, and particularly the annual general meeting, where many community members purchase or renew their Community Association Memberships.
Scarboro Community Elected Officials

Scarboro is represented in the Calgary City Council by Ward 8 Scarboro is also a part of the Calgary Currie Provincial Electoral District.
Scarboro Community Real Estate Statistics
Scarboro Active Listings
Scarboro Community Demographics
In the City of Calgary's 2012 municipal census, Scarboro had a population of 880 living in 343 dwellings, a 1.1% increase from its 2011 population of 870. With a land area of 0.5 km2 (0.19 sq mi), it had a population density of 1,760/km2 (4,600/sq mi) in 2012. Also in the 2012 municipal census, Scarboro/Sunalta West had a population of 410 living in 165 dwellings, a 3.3% increase from its 2011 population of 397. With a land area of 0.4 km2 (0.15 sq mi), it had a population density of 1,030/km2 (2,700/sq mi) in 2012. It is represented in the Calgary City Council by the Ward 8 councillor, on a provincial level by Calgary-Buffalo MLA Kent Hehr, and at federal level by Calgary Centre MP Lee Richardson. Scarboro is a well established and relatively wealthy neighbourhood, with the median household income of $79,948 (2000), and 7.5% low-income residents. As of 2000, 20.6% of the residents were immigrants. While the City of Calgary profile on Scarboro details a proportion of 27.3% of the buildings were condominiums or apartments, and 29.5% of the housing was used for renting, the actual neighbourhood consists of approximately 365 single-family dwellings. All are zoned R-1 and there are no multifamily residences or condominiums or apartments within Scarboro. For more detailed info visit the 
City of Calgary
 community profiles site.
Scarboro Community Babysitters
This Community Babysitter List is brought to you by
MyBabysitter.ca
Click on the Babysitter's name to view profile & contact information.
Scarboro Community Map – Southwest Calgary