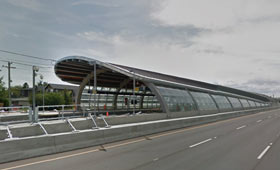 Shaganappi Community Background
Shaganappi is located in southwest Calgary. In Cree, Shaganappi means rawhide. This name dates back to the 1870s when Cree gathered in the area. Shaganappi is located on a bluff overlooking the Bow River Valley. The area was annexed in 910 but development did not begin until after World War II. Shaganappi is conveniently located close to downtown (via Bow Trail), the Shaganappi golf and country club, and natural vistas overlooking the Bow River. There is a public school in the area, as well as the Salvation Army Children's village school, for children with learning disabilities. Shaganappi is beautifully landscaped with mature trees, a fact perhaps due to the neighbourhood's distinction of being Calgary's first to be planted and tended by a hired horticulturalist.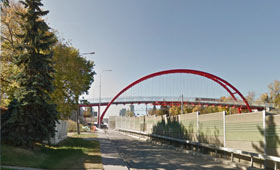 Shaganappi Community Association
17024-24 St. SW
Calgary, AB - T3C 1J1
Phone: 403.246.3535
www.shaganappicommunity.ca
board@

null

shaganappicommunity.ca
The community contains a playground, an ice rink, tennis courts, tobogganing hills, a community hall, a baseball diamond, and a coulee. The coulee is a natural area that houses a spring, brush, a dirt bridge, as well as flora and fauna. It was a former campsite for Cree and Blackfoot. The community hall is used for vintage car club meetings, a wine tasting organization meetings, karate classes, arts and crafts programs, and Boy Scouts and Girl Guide meetings. The community association also puts on an annual winter festival.
Shaganappi Community Elected Officials
Shaganappi is represented in the Calgary City Council by Ward 8
Councillor Evan Woolley
Ward 8 Office
P.O. Box 2100, Station M
Calgary, AB, CanadaT2P 2M5
Phone:
403-268-2430
Fax:
403-268-3823
Email:
ward08@

null

calgary.ca
Web:
www.calgary.ca/ward8
Shaganappi is also a part of the Calgary Currie Provincial Electoral District.
Brian Malkinson
Calgary-Currie
2108 B - 33 Avenue SW
Calgary, AB Canada T2T 1Z6
Phone:
(403) 246-4794
Fax:
(403) 686-1543
Email:
calgary.currie@

null

assembly.ab.ca
Shaganappi Community Real Estate Statistics
Shaganappi Active Listings
Shaganappi Community Demographics
In the City of Calgary's 2012 municipal census, Shaganappi had a population of 1,553 living in 862 dwellings, a 6.4% increase from its 2011 population of 1,459. With a land area of 1.5 km2 (0.58 sq mi), it had a population density of 1,040/km2 (2,680/sq mi) in 2012.
Residents in this community had a median household income of $36,368 in 2000, and there were 19.5% low income residents living in the neighborhood. As of 2000, 10.6% of the residents were immigrants. A proportion of 27.3% of the buildings were condominiums or apartments, and 52.8% of the housing was used for renting. For more detailed info visit the 
City of Calgary
 community profiles site.
Shaganappi Community Babysitters
This Community Babysitter List is brought to you by
MyBabysitter.ca
Click on the Babysitter's name to view profile & contact information.
| Babysitter Name | Age | Rate | Course |
| --- | --- | --- | --- |
Shaganappi Community Map – Southwest Calgary

[flexiblemap src="http://great-news.ca/Communities/Calgary/SW/Shaganappi/Community.kml" width="95%" height="580″ zoom="14″ kmlcache="8 hours"]