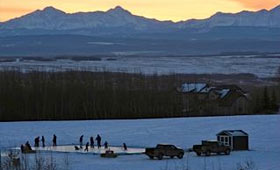 Springbank Hill Community Background
Springbank Hill is a large and diverse suburb near the western city limit of Calgary, Alberta in the Southwest (SW) quadrant. It is bounded to the north by 17 Avenue SW, to the south by Glenmore Trail, to the east by 69 Street SW and to the west by 101 Street SW. Springbank Hill is sometimes confused with the much older unincorporated rural community of Springbank, located to the west of the city in Rocky View County.
The Springbank Hill area was once the eastern portion of Springbank. Springbank Hill was established in 1999, on land annexed to the City of Calgary in 1994. The community association was formed in 2001. The community of Springbank Hill is made up of numerous subdivisions, including Springborough, Summit of Montreux, Springbank Hill, The Slopes, Anatapi and Spring Valley.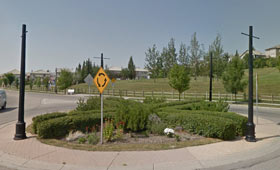 Springbank Hill Community Association
7541-26 Ave SW
Calgary, AB - T3H 3X2
Phone: 403.519.0746
www.springbankhill.org
info@

null

springbankhill.org
The Springbank Hill Community Association is a neighbourhood-based volunteer organization, that provides a voice for community life, an overall sense of belonging, and social, educational and recreational opportunities for their residents. Everyone is welcome to attend the monthly meetings, and particularly the annual general meeting, where many community members purchase or renew their Community Association Memberships. Springbank Hill does not currently have a community centre, although plans are in the works to develop one. The community association is still quite active however, and consists of 5 primary committees. The most active of these is the development committee, which monitors the area's ongoing development. There is also a special events committees, who are responsible for the community's Stampede Breakfast, Halloween party and Easter Egg Hunt, a seniors programming committee, an environment committee and a sports committee that targets youth.
Springbank Hill Community Social Media Updates
Springbank Hill Community Elected Officials

Springbank Hill is represented in the Calgary City Council by Ward 6 Springbank Hill is also a part of the Calgary West Provincial Electoral District.
Springbank Hill Community Real Estate Statistics
Springbank Hill Active Listings
Springbank Hill Community Demographics
In the City of Calgary's 2012 municipal census, Springbank Hill had a population of 8,783 living in 3,166 dwellings, a 4.7% increase from its 2011 population of 8,388. With a land area of 6.3 km2 (2.4 sq mi), it had a population density of 1,394/km2 (3,611/sq mi) in 2012.
According to 2006 Census of Canada, residents in this community had a median household income of $116,470 in 2005, and there were 6.7% low income residents living in the neighborhood. A portion of 42.6% of population aged 15 and over were university educated. In 2006, 87.2% of the buildings were single detached housing, 6.0% were semi-detached, and 6.5% were row houses and apartments. 3.4% of the housing was used for renting. For more detailed info visit the 
City of Calgary
 community profiles site.
Springbank Hill Community Babysitters
This Community Babysitter List is brought to you by
MyBabysitter.ca
Click on the Babysitter's name to view profile & contact information.
Springbank Hill Community Map – Southwest Calgary