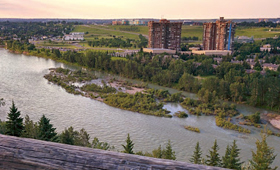 Wildwood Community Background
Wildwood is an established neighbourhood in the Southwest quadrant of Calgary, Alberta. It was first settled in 1883 and developed in the 1950s on a plateau to the south to the Bow River valley, and is primarily composed of single-detached bungalows on wide lots with rear laneways. Wildwood is bounded on the north by Edworthy Park, a significant natural area park in Calgary, and the Bow River. It borders the neighbourhood of Spruce Cliff on the east side at 38th Avenue SW, and is limited on the south side by Bow Trail, a (soon to be) six-lane expressway.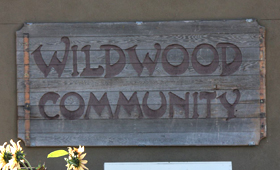 Wildwood Community Association
Box 34161. RPO Westbrook S.W.
Calgary, AB T3C 3W2
www.mywildwood.ca
info@

null

mywildwood.ca
Wildwood is a great place to live and an excellent community in which to raise a family. Much of that is due to the friendly and positive attitude of the residents. The very active Community Association plays a strong role in providing an excellent quality of life in our community. Over the years, there have been many activities/contributions that the Association has made to maintain and enhance Wildwood. Some of these activities residents may directly participate in, others help maintain Wildwood's healthy environment which reflects on the quality of life (and property value).
Wildwood Community Social Media Updates
Wildwood Community Elected Officials

Wildwood is represented in the Calgary City Council by Ward 8 Wildwood is also a part of the Calgary Currie Provincial Electoral District.
Wildwood Community Real Estate Statistics
Wildwood Active Listings
Wildwood Community Demographics
In the City of Calgary's 2012 municipal census, Wildwood had a population of 2,598 living in 1,056 dwellings, a 0.6% increase from its 2011 population of 2,582. With a land area of 2.6 km2 (1.0 sq mi), it had a population density of 999/km2 (2,590/sq mi) in 2012. Residents in this community had a median household income of $74,415 in 2000, and there were 9.9% low income residents living in the neighbourhood. As of 2000, 13.4% of the residents were immigrants. A proportion of 0.9% of the buildings were condominiums or apartments, and 10.7% of the housing was used for renting. For more detailed info visit the 
City of Calgary
 community profiles site.
Wildwood Community Babysitters
This Community Babysitter List is brought to you by
MyBabysitter.ca
Click on the Babysitter's name to view profile & contact information.
Wildwood Community Map – Southwest Calgary